The road to Davos is treacherous but can yield fruits if leaders are sincere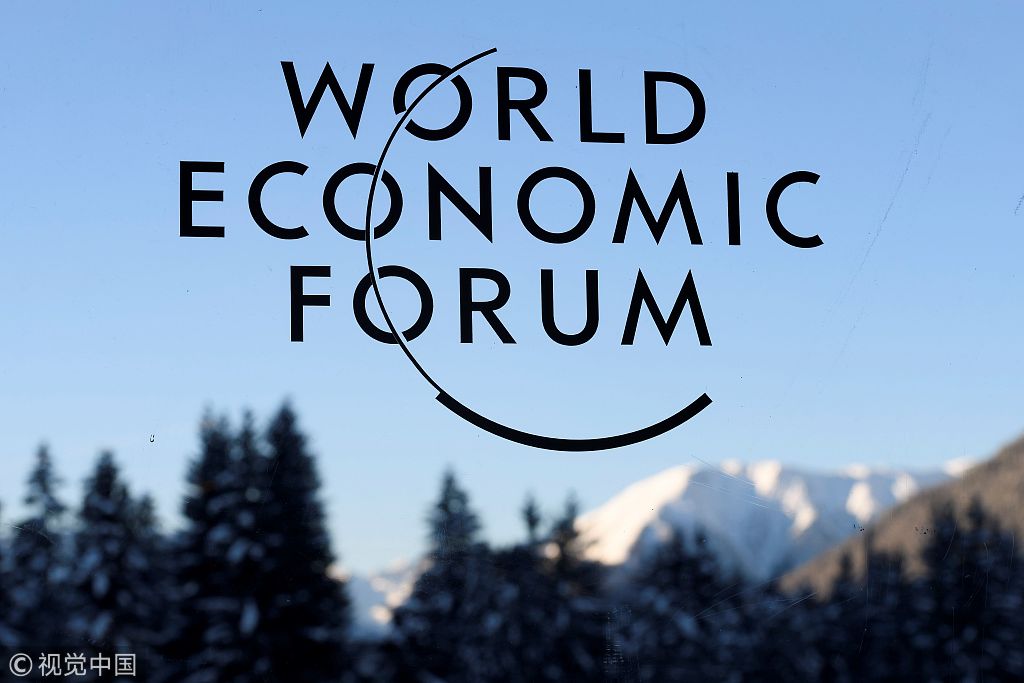 For years I have longed to come to Davos, Switzerland, for the World Economic Forum annual meeting. I made it this year.
The flight from Brussels, where I am now based, to Zurich, was smooth and took only one hour. The red lanterns displayed at the Chinese New Year booth in Zurich airport were warm and delightful.
But the trip to my hotel in Lenzerheide, a beautiful ski resort, was a bit intimidating, and it took two and half hours via two trains and one bus. Hotels in and around Davos were so expensive during the forum week that many people had to stay far from the meeting venue.
And that was not all. The 40 kilometers from my hotel to the Davos Congress Center, the meeting venue, required 90 minutes to cover via three buses, including the one shuttle provided by the organizer.
On Tuesday, I set out for the bus at 6:30 am when it was still dark, in order to not miss an 8:30 am appointment. The mercury outside was minus 15 degrees Celsius.
I am not the only one talking about this. Such complaints are quite common even among those who have attended the forum several times in the past years. In fact, some people told me that I was lucky to not be in Davos last year, because the snowfall was much more severe.
One New York-based corporate executive said the venue in the Alpine town is good for security and holding people together. The annual meeting held in New York City in 2002 following the Sept 11, 2001, attack did not work very well. Many simply left in the middle.
The news in Davos this week was not about the trains or buses I took, but private jets. According to a report by The Guardian, the Air Charter Service estimated that up to 1,500 private jets will fly to and from Davos this week, 11 percent more than last year.
The organizer quickly disputed the report, saying that based on official statistics for business jet use in and out of Zurich and St Gallen airports, it estimates 14 percent less private jet use in 2019 compared with last year.
I don't know which set of data to believe. But I did see many private jets flying into and out of the airport in the clear mountain air, and air travel is bad for the environment.
The Davos forum is invitation only, with some 3,000 participants from more than 100 countries this year, including CEOs and representatives from big corporations, politicians and heads of state from major countries. Each ticket is said to be over $20,000.
There have been complaints that many super rich and politicians visit Davos for networking and business deals. They are the problems, rather than the solutions, for many of today's issues.
But there is no need to be cynical. The goal of the Davos forum is indeed lofty. It is to discuss the global, regional and industry agendas at the beginning of each year.
This year's theme was Globalization 4.0: Shaping a New Architecture in the Age of the Fourth Industrial Revolution. And there was much brainstorming on how to identify and tackle today's global issues.
On Monday, a survey of 10,000 young people from more than 60 countries conducted by UNICEF showed that many young people have a simple message for the Davos forum: "We need more jobs and better education."
I have heard many promises made by government officials and business leaders in Davos in the past days. If they are serious about addressing those issues, I don't think any journalist should complain about catching a 6:30 am bus anymore.
The author is chief of China Daily EU Bureau based in Brussels.
Most Viewed in 24 Hours
China Views