Addiction affliction drawing wider attention in industry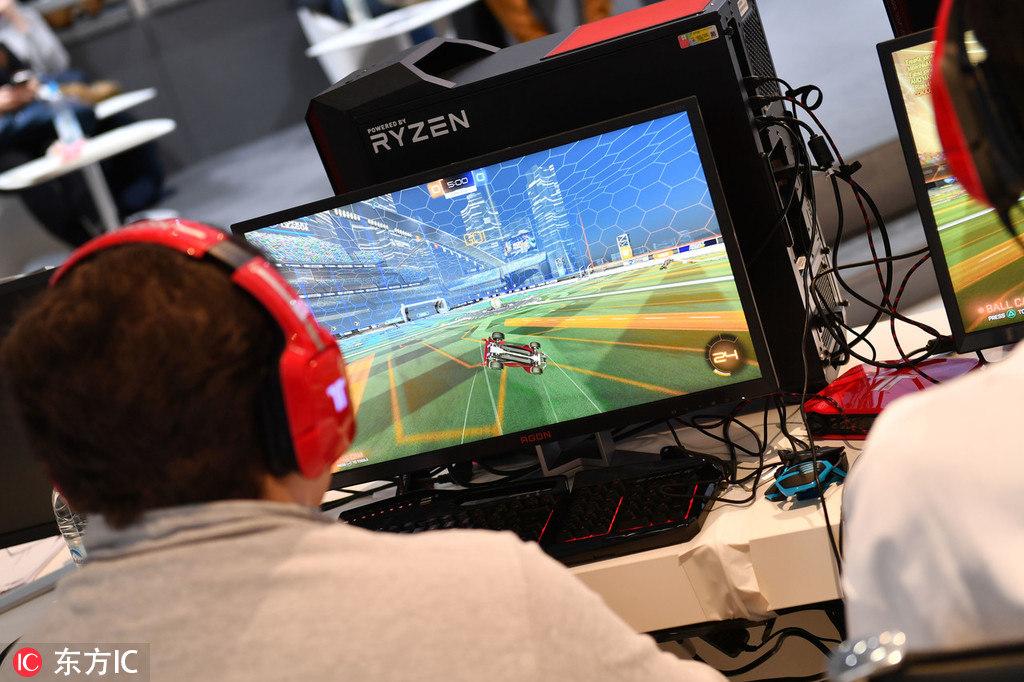 Addiction is an unfortunate side effect of the booming e-sports industry in China.
Last summer, the World Health Organization officially recognized addiction to video games as a mental health disorder, defining it as "a pattern of persistent or recurrent gaming behavior that takes precedence over other life interests".
That prompted China's gaming sector to launch a new range of measures to combat the problem.
In addition, parents are being urged to play a larger role in solving the problem, starting with putting their smartphones down to spend more time with their kids.
"Parents need to spend more time with their children to shift their attention away from video games," Xiong Bingqi, deputy head of 21st Century Education Research Institute, told chinanews.com.
"Another reason behind children's addiction to gaming is the lack of places for them to enjoy outdoor activities. The community should work on providing children with more options to play sports and other activities."
Academic studies on the effects of e-sports remain a rarity.
Last month, however, a group called Ludology Research Community was established with the specific aim of gaining a deeper understanding of e-sports, including addiction prevention.
Officially based at Peking University's School of New Media and Internet Development Research Institution but comprised of academics from all over the world, the group is backed by Tencent Research Institute and Tencent Institute of Games.
A book of research on the topic entitled Ludology (the term for the study of gaming) was launched at the community's establishment ceremony, which attracted representatives from universities, the e-sports industry and media.
"While gaming continues to grow in China, the academic study of the sector needs to take a new step forward," said Wang Zhouyi, deputy head of humanities and social sciences at Peking University.
"Games and the protection of teenagers, games' academic and cultural values are all our focus. Generally speaking, the overall study is still not comprehensive enough and the researchers are scattered in different organizations.
"The industry experience should be combined with academic theories, and the research should be supported by industry practices."
China's mobile hit King of Glory broke the mold by installing a strict addiction-prevention system last year.
The system limits users' daily playing time, with kids restricted more than adults thanks to an innovative ID registration.
Clubs and leagues are also doing their bit.
The Royal Never Give Up club, for example, has recently staged 'experience camps' where the public can get an idea of the dedication needed to become a professional player.
RNG has also partnered with 143 universities in China to deliver lectures on e-sports.
"It's never an easy job to be a professional e-sports player-we have to train at least 14 hours a day to maintain ideal condition," said RNG's League of Legends star Yan Junze, aka Letme.
"We have to sit in front of a computer for a very long time every day, so we can very easily be injured."