JD records strong sales during holiday season
By Fan Feifei | chinadaily.com.cn | Updated: 2019-02-11 13:39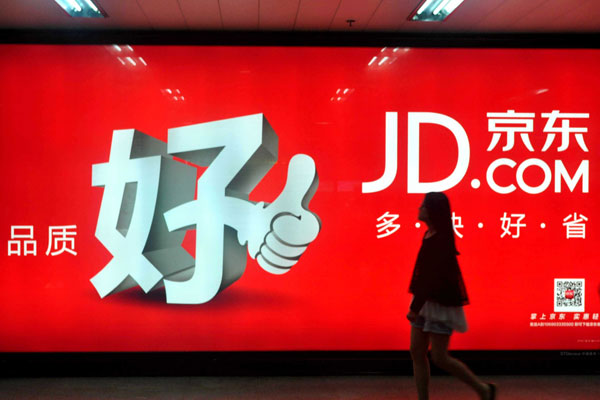 Chinese e-commerce giant JD reported robust sales during the Spring Festival holiday due to the growing demand arising from consumption upgrade and the rise of middle and high-income shoppers.
Sales revenue from Feb 3 to Feb 8 increased 42.74 percent year-on-year, according to JD. Smartphones, computers and home appliances were the top three items on JD in terms of sales value.
Online shopping in lower-tier cities is expanding rapidly as sales revenue growth at fourth- and sixth-tier cities surpassed 60 percent year-on-year.
Moreover, consumers tend to prefer higher-end products. Kitchenware posted the strongest growth at 399 percent year-on-year, followed by furniture and luggage, with their sales revenue rising 185 percent and 148 percent, respectively, compared with same period last year, the report showed.
Male consumers prefer auto accessories, wine and digital products, while females favor mother and infant products, beauty and skin care products and fresh food.
Consumers from South China's Guangdong province bought the most products on JD, followed by Beijing, Jiangsu and Sichuan, according to the report.