Financial products keeping step with surging demand
By He Wei in Shanghai and Ouyang Shijia in Beijing | China Daily | Updated: 2019-02-12 08:03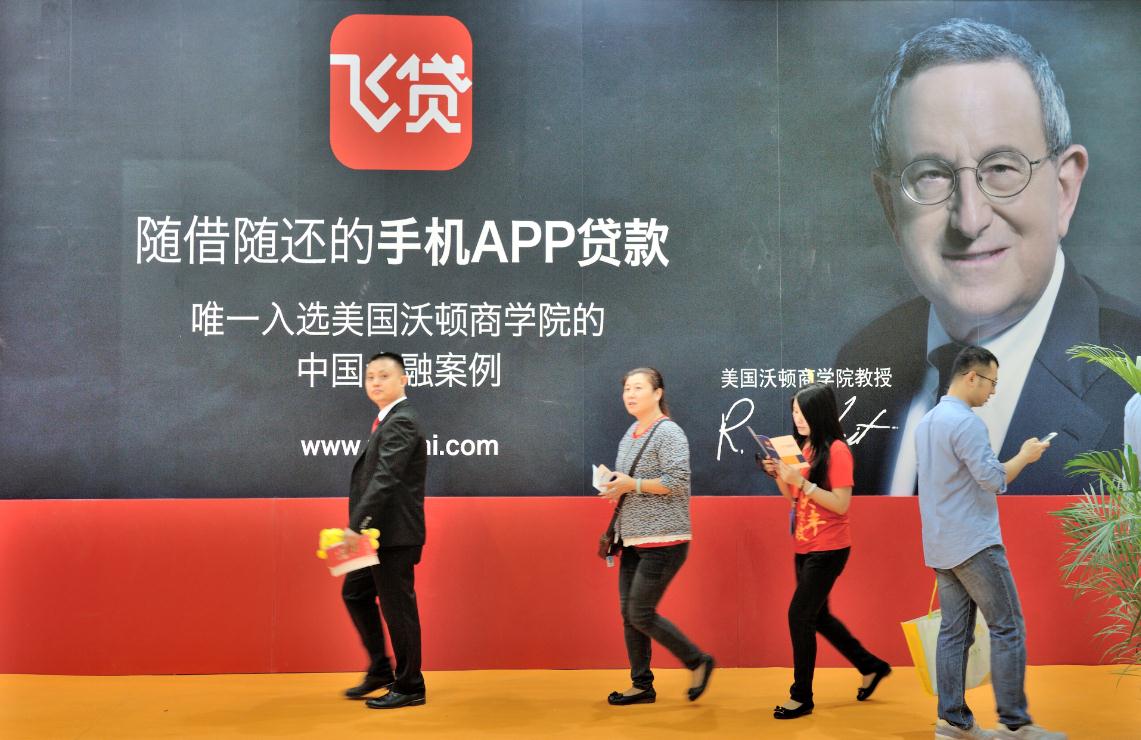 Sector's development boosts credit and spending growth while heading off risks
Wang Qianqian earns 6,000 yuan ($890) a month as a high school administrator in Shanghai. But the prohibitive cost of big-ticket items such as the new iPhone XS has not been a problem for her.
A regular user of consumer credit service Huabei, Wang has been indulging in the embedded camera that takes more professional photos, and paying for the gadget in 24 monthly installments.
"Borrowing money is no longer a matter of survival but the financial awareness to enjoy life in advance," said the 27-year-old. "If you can get a loan, just get it."
Wang is one of the hoards of millennial Chinese consumers jumping onto the buy-now-pay-later bandwagon.
Ant Financial said 45 million of its users were born in the 1990s, but did not disclose its entire user base, in a report released in 2017.
But the vast majority are still spending in a restrictive manner.
According to Ant Financial, Huabei's nonperforming loan ratio has remained below 1 percent since the service debuted four years ago. That means borrowers like Wang are keeping up with their monthly installments.
Companies offering other day-today services are also extending loan services to help people meet their daily needs.
Taxi-hailing giant Didi Chuxing has officially launched a financial services unit to offer diversified financial products for passengers, drivers, car-owners and its business partners, including credit and lending protection, and crowdfunding products for severe illnesses, wealth management and auto-financing services.
Simply by providing their name, ID number, debit card number and cellphone number, customers can apply for a personal loan via the Didi Chuxing mobile app.
"It's always a good deal to borrow as long as you can manage your finances in a sound way, given money is worth less over time," said Xu Xinchen, a 34-year-old public relations director in Shanghai.
Xu's salary means he can afford daily necessities and luxury goods, but he still opts to borrow. Ant Financial said one-third of its users are between 30 to 40 years old, indicating strong financial capability to support their own expenditure.
Meanwhile, people are inclined to use delayed payment options for self-development spending, with over 30 percent of Taobao and Tmall users adopting for Huabei payment plans for cultural, educational and healthcare-related spending, according to Ant Financial.
Financial firms have also set lending caps to prevent defaults. Half of the borrowers have a spending limit of 2,000 yuan or below.
China's consumer finance market is projected to grow to $1.6 trillion by the end of 2020, which is equivalent to the GDP of Mexico, representing a compound annual growth rate of 18 percent, according to market research company Oliver Wyman.
However, despite the huge demand for consumer financing, only 28 percent of Chinese consumers have any kind of credit rating, significantly lower than the 86 percent of US consumers that do.
The concept of paying in installments is increasingly seen not only as a way to meet urgent needs, but also as a normal payment method, especially among those born after 1995, who appreciate the convenience of internet financing, according to LexinFintech Holdings Ltd, an online consumer finance platform for educated young adults in China.
The company runs Fenqile, an installment-focused shopping platform.
"It is not only smartphones, but also small-ticket items like a T-shirt or even a pair of shoes, that Chinese young people have started to pay for via installments," Lexin said in an emailed statement.
To give consumption a broad-based boost, the State Council, China's cabinet, issued documents in September last year, saying it will encourage innovation in consumer finance and broaden the development of the consumer loan sector.
In a speech at Harvard University in October 2018, Lexin's Chief Financial Officer Craig Zeng predicted consumer finance will be the "next gold mine" for China's burgeoning financial technology sector, given the gap between the services that traditional financial institutions offer and prospective borrowers' demands.
"Traditional financial institutions rely on a credit rating system from the central bank to evaluate loan applications. But those who have credit records are usually individuals who already have a stable income and hence don't require consumer financing," Zeng said.
In response to this issue, Lexin has adopted a forward-looking approach by using a combination of big data and artificial intelligence to assess consumers' creditworthiness.
The company relies on its proprietary risk management tool called Hawkeye, which generates an assessment within seconds.
With artificial intelligence and big data in their toolkit, fintech firms are able to streamline the traditional loan application process, making it possible for customers to complete credit applications within minutes, stripping out the paperwork and red tape.
For Ant Financial, a risk management system called AlphaRisk monitors and assesses potential risks in real time, using data analytics to track creditworthiness evaluations, loan issuance and capital flow.
For Didi, its consumer finance division is a critical bid to generate new sources of revenue to offset losses at its core ride-hailing business.
"Data from internet companies are more associated with daily consumption behaviors, even in offline consumption scenarios. These data are more useful for risk control in consumer finance," said Vicky Wu, equity analyst for the internet, software, media and education sectors at ICBC International.
Internet companies often have more specialists in artificial intelligence, system development and algorithm optimization, enabling timely detection of vulnerability and fraud, she added.