Peak of winter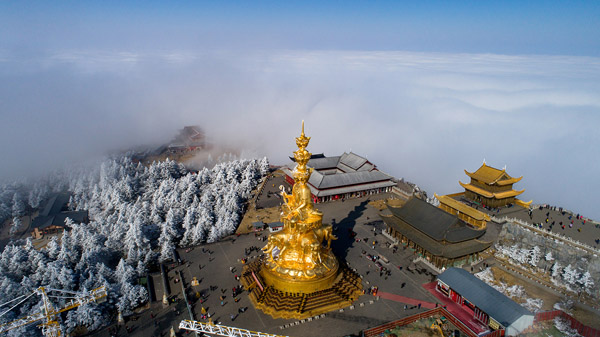 Emei Mountain offers spectacular views year-round. But the colder season conjures a special allure, as Huang Zhiling discovers in Emei, Sichuan.
Snow is front-page news in Sichuan's provincial capital, Chengdu, which rarely experiences flurries. So, locals were overjoyed when snowflakes appeared in the cityscape in late December. They snapped photos and posted them on social media.
An ancient Chinese belief holds snow heralds bumper harvests.
"It didn't even cover the ground downtown," 79-year-old resident Chao Kang says.
"Yet people went wild because it's not unusual for the city to go a decade without snowfall."
But a snowy and icy mountain looms in balmy Sichuan's heart, 165 kilometers from the capital.