Vegetables' intelligent journey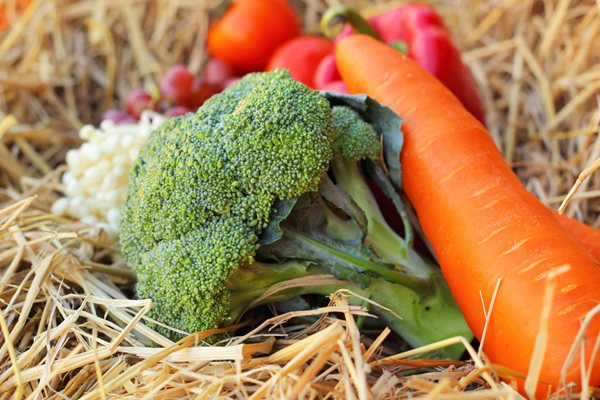 People can live intelligently and now, so can vegetables.
Cultivated with water, these pesticide-free vegetables are grown without soil in a vegetable planting factory located in southeast Beijing's suburb area.
The 10,000-square-meter factory is under a transparent cover that resists strong ultraviolet light and can be washed by rainfall. Inside the temperature controlled factory, eight types of vegetables including lettuce and spinach become mature on planting beds.
To enhance survival, seeds are isolated in a sealed seedling box for around one week. The temperature, humidity and carbon dioxide concentration inside the boxes are adjustable to keep the seeds growing in the best conditions. The boxes are also equipped with LED lights to accelerate the growth of the vegetables.
After maturity, the seeds are planted in the plant beds where their roots are soaked in recycled nutrient solutions.
The process of intelligent vegetable cultivation is efficient. For example, using this process spinach has a 19-day growth cycle and 19 harvests in one year, while traditional cultivation using farmland only has four harvests each year at most.
Intelligent vegetable factories have been established across the country in the cities of Shenzhen, Suzhou, Quanzhou, Dalian and Changchun.
Once out of the intelligent planting factory, the vegetables are sent to stock the shelves of offline fresh food supermarkets operated by China's e-commerce JD.com.
Vegetables grown by traditional methods are sent to central kitchens in Beijing and the provinces of Guangdong and Zhejiang to be processed and cooked in intelligent solutions.
A central kitchen in Beijing receives more than 2,000 orders a day, and the orders can be adjusted three hours before delivery vehicles depart from the kitchen.
The energy consumption of the assembly line is controlled by sensors which are expected to improve production efficiency.
Yonyou Network Technology Co Ltd is engaged in providing software services for restaurants to connect them with product outlets.
"We constructed a smart platform for the Zkungfu brand, connecting the central kitchen and outlets," said Mu Xiaogang, a consultant with Yonyou.
The software platform confirms and transfers the orders to the central kitchens. And the outlets can check and track the orders. Delivery routes from central kitchens and outlets can also be optimized by a positioning system to save logistics costs.
"We help restaurants learn about customers' taste preferences through artificial intelligence," said Mu, adding that the smart platform analyzes the customers' dining habits and predicts the popularity of dishes.
In addition, Yonyou is using data to control and adjust temperatures and expiry dates through accurate monitoring and predicting the influences brought by holidays and weather conditions.
China has more intelligent restaurants where ordering, assembling, cooking, dispatching, dining and checking out are all facilitated by robots and AI systems.
A hotpot restaurant in Beijing has 18 automatic "machine arms" that constantly work in an intelligent dish sorting room that is between 0 C and 4 C. They are capable of processing up to 8,000 dishes each day.
Within 10 minutes of customers placing their orders on iPads, six dish dispatching robots carry the meats and vegetables to the dining tables by tag location technology.
Two intelligent systems help in the operation of the hotpot restaurant. One accurately copes with customers' canceled, added and urgent orders, monitors the operating conditions of the equipment, provides maintenance of the software and checks food inventory and expiry dates. The other system is an energy management system which calculates and analyzes the energy consumption including water, electricity and fuel gas of the restaurant.
No time to enjoy in restaurants? No problem.
China's food delivery market has been growing at a double-digit pace in recent years and was expected to have exceeded 240 billion yuan ($35.8 billion) in 2018, according to the market research platform iiMedia Research.
China's online food delivery services platform Meituan receives an average of 19.4 million purchase orders each day during the third quarter of 2018, with 531,000 drivers shuttling the orders from the restaurants to customers.
The driver has to carry several orders at a time so that each one is delivered on time.
If a driver has five orders at one time, there would be a total of 113,400 possible delivery routines.
The platform Meituan is operated by an intelligent dispatching system which figures out the most efficient routine within one millisecond.
The intelligent trend of China's catering industry is motivated by its booming volume which posted a record high of 4.27 trillion yuan in revenue in 2018.
The figure marked a rise of 9.5 percent from the previous year, accounting for 11.2 percent of the country's total retail sales of consumer goods, according to the National Bureau of Statistics.