Better protection of cultural relics needed when exhibited abroad
China Daily | Updated: 2019-04-15 07:21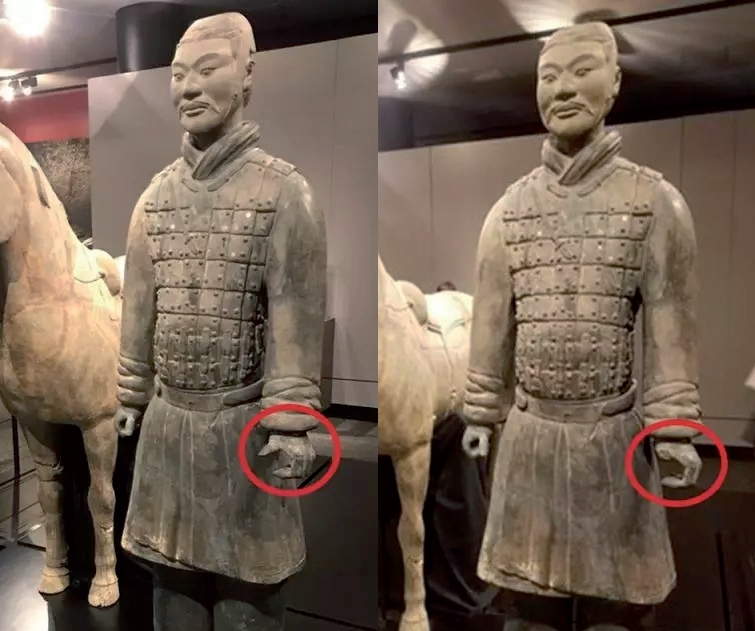 Editor's note: On Tuesday, a mistrial was declared in a case in which a US man broke off the thumb of a Terracotta Warrior during an exhibition at the Franklin Institute in Philadelphia in December 2017. Beijing News comments:
The jury was unable to reach a consensus on the case of the defendant Michael Rohana. After that, the judge dismissed jurors and prosecutors said they would decide whether to retry the case before May 15.
It should be noted that the jury failed to reach a consensus on the charges of theft and concealment of an object of cultural heritage even though Rohana had already admitted having caused the damage. Rohana's lawyers argued he was wrongly charged as it was not a case of art theft.
According to US laws, the prosecutors can retry the case by forming a new jury with new members. However, in order to prove Rohana is guilty, they might need to come up with a new charge or new evidence to prove that he meant to steal or damage something that he knew to be a cultural relic.
The statue that Rohana damaged is of extremely high cultural and artistic value. Therefore, Rohana's deed might have violated the Convention Concerning the Protection of the World Cultural and Natural Heritage, to which China is a party. The US exited from the United Nations Educational, Scientific and Cultural Organization, so some doubt whether the US is still a party to the Convention. If the Convention still applies to the US, China can use this to prompt the US to pursue the criminal responsibility of the suspect.
The whole incident also sends a warning to China to sign more detailed contracts with relevant parties so that they stipulate better safeguards for cultural relics to be exhibited overseas.
Representatives from the Shaanxi Provincial Cultural Relics Exchange Center said that in more than 260 cultural exhibitions spanning four decades, it had never seen such a "vicious incident" and it is investigating the responsibility of the institute.