German police seek answers in mysterious five-body case
By Earle Gale in London | China Daily Global | Updated: 2019-05-14 23:11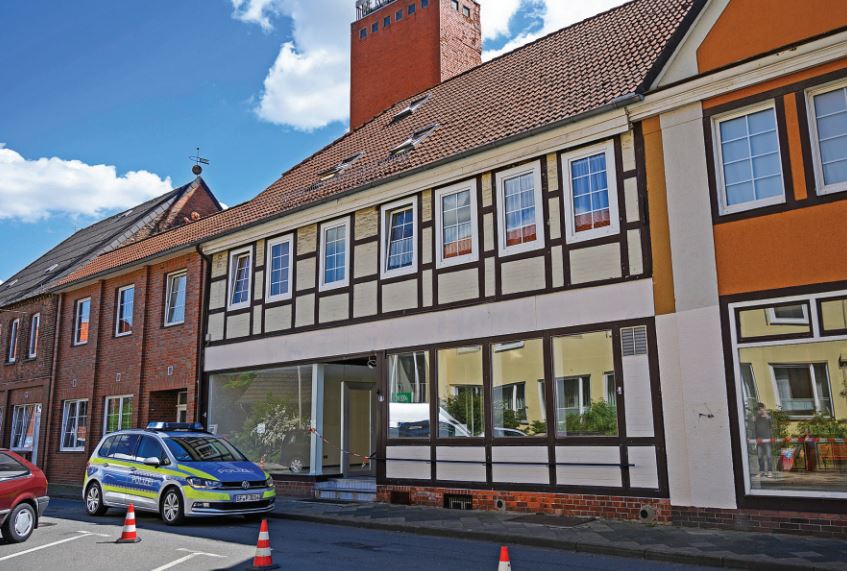 Medical examiners performed autopsies on Tuesday on five bodies after German police probing the deaths in a remote hotel of a 53-year-old white-bearded man and two black-clad women connected those killings to two others 650 kilometers away.
So far, police have more questions than answers following the discovery of the five bodies.
The German newspaper Bild said the three hotel guests checked into a three-bed room near Passau, in rural Bavaria, on Friday and wished other guests a "good evening" before heading upstairs with bottles of water and soft drinks.
The following morning, the man and a 33-year-old woman, both from the western state of Rhineland-Palatinate,were found dead in bed. They were holding hands and had been shot with several crossbow bolts.The BBC said the autopsy revealed they had each died from shots to the heart.
The corporation said all three who checked into the room were medieval combat enthusiasts.
Public prosecutor Walter Feiler said at a news conference that the man had two arrows to the head and three to the chest, while the woman next to him had an arrow to the head and one to the chest.
A third body, that of a 30-year-old woman "was lying in front of the double bed and had one shot from a crossbow between the throat and the chin", Feiler said. Two crossbows had been discharged.
"What exactly happened in the room is still unclear," he added.
On Monday, police went to a flat in Wittingen, in northern Germany, where the 30-year-old had lived. They found two more bodies.
"The corpses were found because one of the neighbors heard about the reports from Passau and told police that the letter box of the flat was overflowing and that a strange smell was coming from the flat," Feiler said.
The German newspaper Merkur said a neighbor described the 30-year-old as "always a bit odd, always dressed in black, sort of gothic".
Police said the two female bodies found in the flat, thought to be women in their 30s, did not have visible external wounds.
The Guardian newspaper quoted Bavarian police spokesman Stefan Gaisbauer as saying police do not think anyone other than the five fatalities was involved in the killings.
The AP said none had defensive wounds and there was no sign of a struggle. Wills found in the hotel room belonged to the two people in the bed.
The BBC said the Bavarian hotel is close to the Austrian border and is popular with hikers.
Crossbows can be bought legally in Germany without a license by people older than 18 but hunting with a crossbow is illegal.