US disinformation campaign on trade should set the alarm bells ringing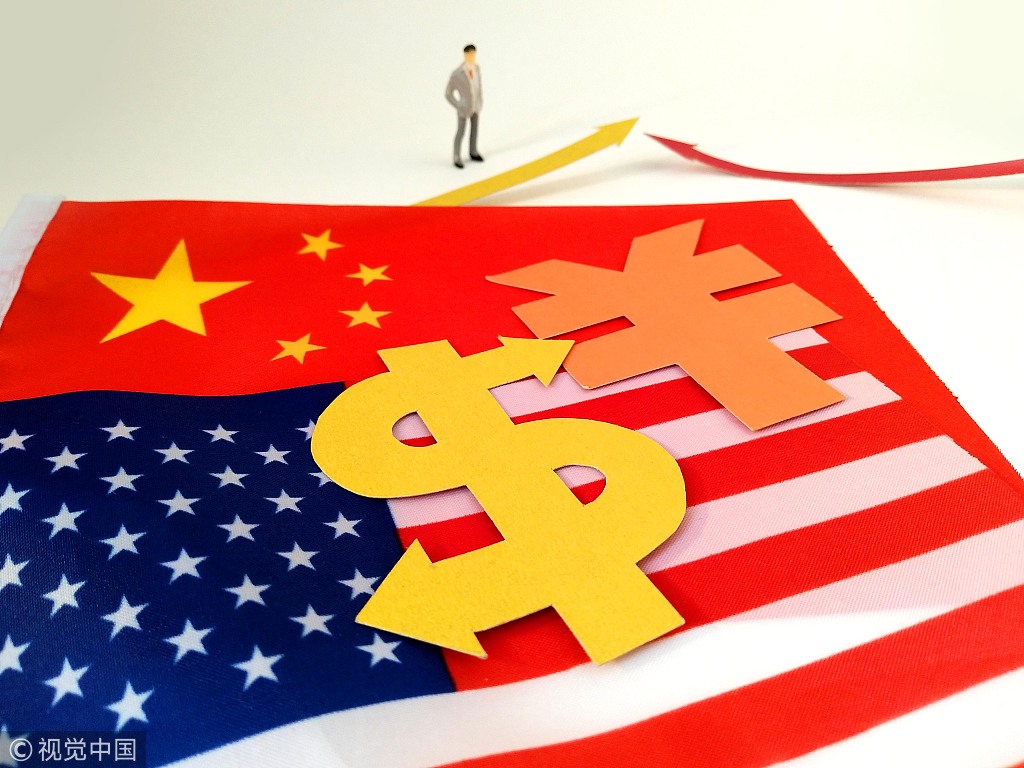 It was shocking to see a US leader send torrents of tweets on the US-China trade dispute in the past week, much of them touting the benefits the US economy, farmers and consumers will get from the tariff hikes on Chinese products.
Similar tweets had been sent a year ago when the US administration slapped tariffs on products from China and other major US trade partners, from steel and aluminum to washing machines and high-tech goods. But since that false claim was quickly refuted by many US economists and trade experts, it's quite puzzling that he is trying to spread the same misinformation again through his tweets.
Larry Kudlow, director of the White House National Economic Council, also contradicted the US leader on Fox News on Sunday by admitting that China isn't paying the tariffs.
Various studies have shown that the US leader's tweets and comments are nothing but misinformation. A Washington Post report early this year showed that he had made 10,000 false or misleading statements since taking office.
Last Friday, he claimed that China is paying 25 percent tariffs on $250 billion worth of goods to the United States, and the massive payments go directly to the US Treasury. But US economists and an Associated Press fact-checkers' report this week said China is not writing a check to the US Treasury. The tariffs are paid by US companies, which usually pass the cost on to consumers by increasing the prices of the goods.
A study conducted by economists from the Federal Reserve Bank of New York, Columbia University and Princeton University in March showed that the burden of the US administration's tariffs on imports from China and other countries fall entirely on US consumers and businesses that import Chinese products.
The US leader declared that he "got tired of waiting for China to help out and start buying from our FARMERS, the greatest anywhere in the World!" But AP found that the notion that China doesn't buy from US farmers is false. China is the fourth-largest export market for the US agriculture sector. It bought $9.3 billion worth of US agricultural products last year.
The US leader also said that the US lost $500 billion a year in trade with China. But AP and American economists pointed out that he always ignores trade in services-in which the US runs a surplus with China.
He also misstated the imbalance: the US trade deficit with China last year was $378.6 billion, not $500 billion. And the trade gap is not purely a "loss". US consumers and businesses get electronics, furniture, clothing and other goods in return for their money.
Many countries around the world are now waging campaigns against disinformation, including the US and European Union countries such as Belgium where I am stationed. Facebook and Twitter have vowed to cooperate in such efforts. So it's deeply troubling that a Twitter account rife with misinformation and more than 60 million followers has been left unaddressed.
Some interpreted the US leader's misinformation tweets on tariffs as a bid to win the US presidential election in 2020 by fooling his voters. He believes that they don't know the answers to such fifth-grader questions. But even if they don't, they clearly will when those tariffs are passed on to them as US consumers.
It is time therefore that all countries waged a concerted battle against misinformation, and the US institutions launched a campaign to educate the American public on general trade matters.
After all, the misinformation being spread is not so hard to tell and, if left unchecked, would inflict huge damage on the Chinese, US and global economies.
The author is chief of China Daily EU Bureau based in Brussels.
chenweihua@chinadaily.com.cn
Most Viewed in 24 Hours
China Views