Galloping to greater glory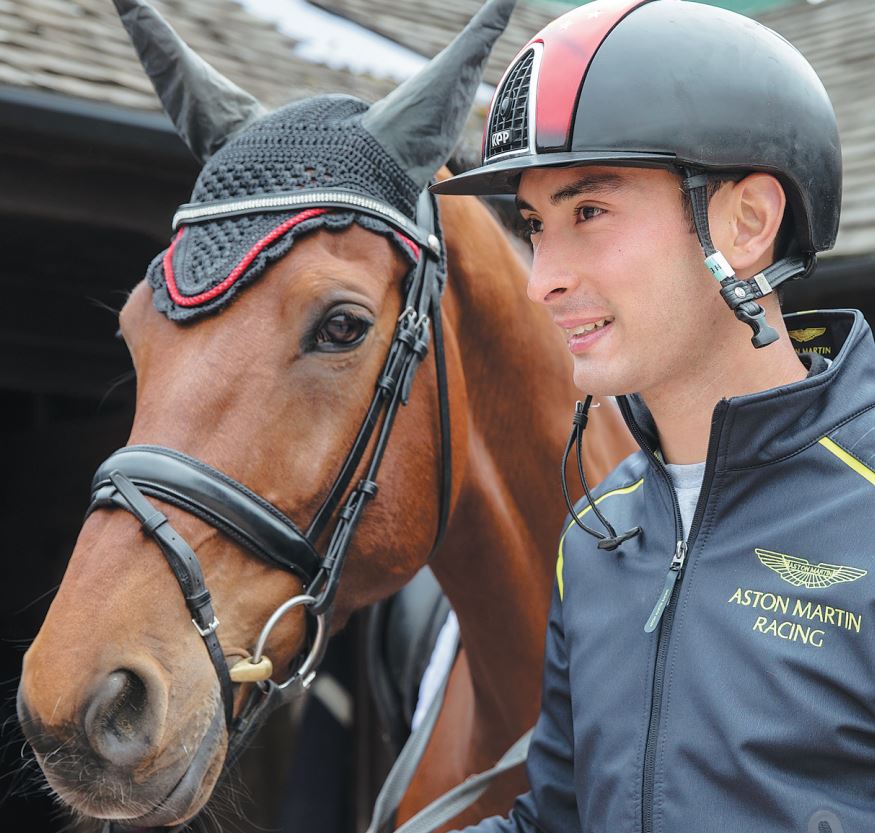 Alex Hua Tian hopeful third Olympics will be his most memorable Games yet
As a veteran of two Olympics, Alex Hua Tian might be expected to be just a little blase about saddling up at the Tokyo Games.
The 29-year-old's enthusiasm at the prospect, however, is more akin to an excited debutant than a seasoned campaigner.
It seems helping China qualify for the team eventing competition last month in Saumur, France, has given the poster boy of Chinese equestrianism a new lease of life.
"Being qualified as a team is amazing, because I have to admit that months ago I was a little bit negative about whether we could compete at this level," said Hua during an exclusive interview with China Daily in Beijing last week.
"This will be my first Olympic Games competing in a team. It was an enormous milestone and something that we can be really proud of.
"We still have some technical hoops to jump through and some challenges to face, but now I'm positive about the team's chances in Tokyo."
Zhong Guowei, secretary-general of the Chinese Equestrian Association, has described China's 2020 qualification as a "miracle".
"About 16 months ago, there were no riders, no horses and not enough investment. So the team's qualification was nearly unthinkable," said Zhong. "Within 16 months, we have achieved the impossible."
Hua has grown accustomed to defying the odds. At the 2008 Beijing Games, he became China's first equestrian Olympian, in the process becoming the youngest eventer in Olympic history.
After missing out on London 2012, he bounced back to reach Rio 2016.
His experience will be key to Team China's chances, whose three other members-Sun Huadong, Liang Ruiji and Bao Yingfeng-will be making their Olympic debuts.
Hua is confident they won't wilt under the pressure in Tokyo.
"The cooperation with my teammates was really good and they all took this job very seriously," said Hua, who will compete in more four-star competitions in order to confirm his own individual participation.
"Most of them competed mainly in domestic circuits in China, so I think the experience of competing in Europe was quite eye-opening.
"In China they are all top riders, but they are big fishes in a small pond. Now, we are little fishes in a big pond. It's very much a different mindset. I'm really impressed with my teammates, who approached this in the right way."
As well as his Olympic experience, Hua has won silver and bronze medals at the Asian Games. The Asiad, however, is classed as a two-star event-Tokyo 2020 is an elite-level five-star competition. Acquiring better horses will be key to China's chances of coping with the step up in class.
"For us, it's time to reach out to the market to find individuals who want to be part of the journey and who want to support us with horses," said Hua.
"We have good team horses now. We can take what we have, but we will need some luck to go with that. The more investment and horses we have, the less luck we need."
Knowledge gap
Aided by Hua's pioneering achievements, the equestrian scene in China has gone from strength to strength in recent years.
In 2016, there were over 900 equestrian clubs dotted around the country. A year and a half later, the number had jumped to 1,452. In 2017, membership of clubs topped one million, among which 52 percent were active members.
The figures, however, conceal gaps in the knowledge of coaches and riders alike, according to London-born Hua.
"When many Chinese families take their kids to beautiful equestrian centers and stables, they may still not know what's good horse welfare and what's bad," he said.
"Many still don't know what condition a horse should be in for their children to ride and what safety measures the stable should have. I've even seen trainers who don't wear equipment properly, and that's really dangerous."
Hua is also keen to point out that to develop eventing-which is comprised of cross-country, dressage and show jumping-China's equestrian bosses need to implement a more tailored approach.
"Show jumping is really quite established already in China," Hua added.
"But eventing in China is in a very different situation. Eventing should not be mixed up with show jumping.
"The experience of developing show jumping should not entail a copy-paste to eventing-that needs a different and far more considered approach, especially in terms of safety."