Singles-minded Murray is bound for Beijing, Zhuhai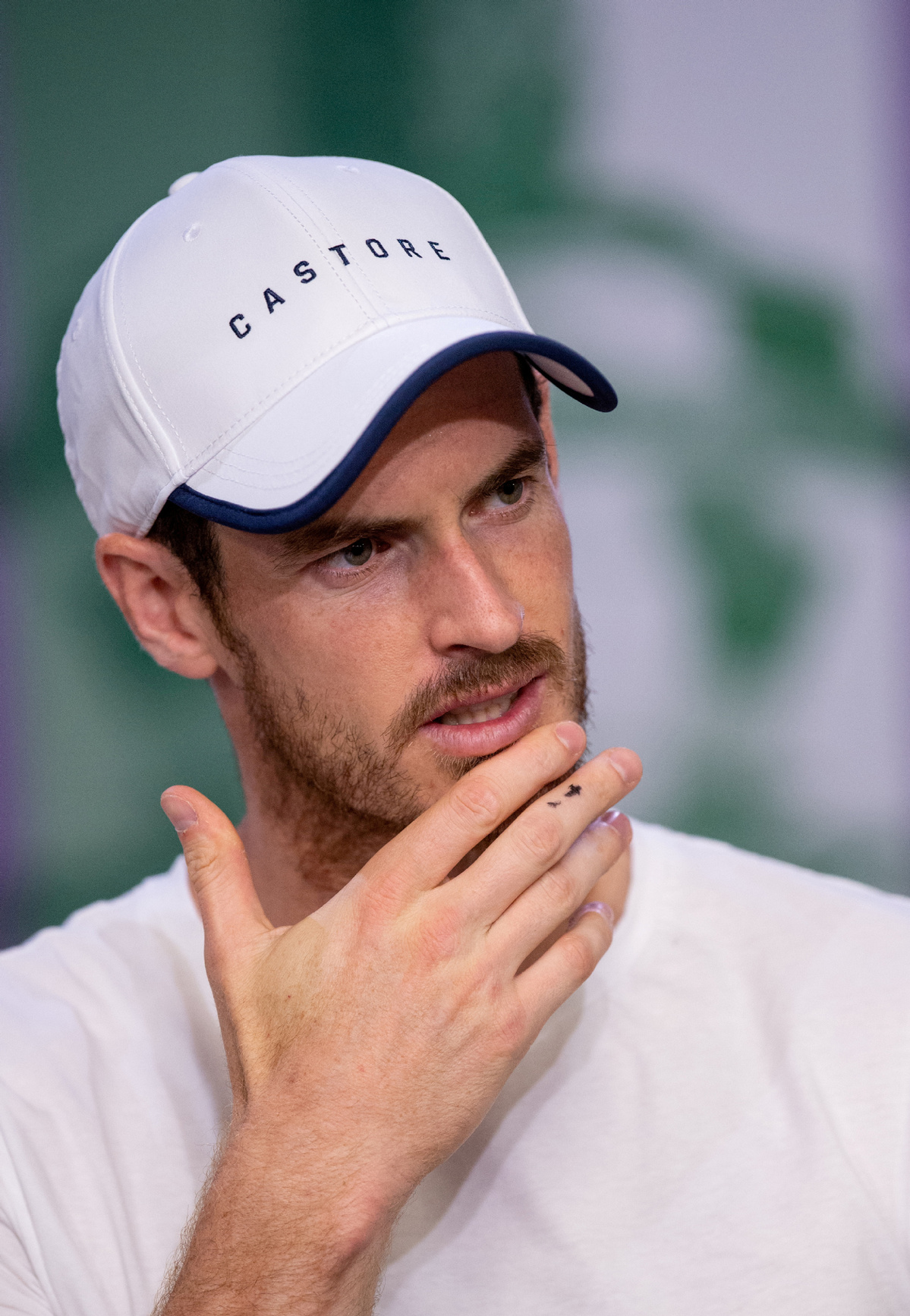 Andy Murray will head to China this fall as he ramps up his singles comeback.
The former world No 1, who returned to the court this summer following a January hip operation, has signed up for tournaments in Zhuhai and Beijing.
So far, the Scot has limited his matches to doubles but made his competitive singles return at this week's Cincinnati Open.
"Excited to share some news with my Chinese fans. As I look to play more singles events later in the year, I'm happy to announce that I'll be playing at the inaugural Zhuhai Championships in the week of Sept 23," Murray, 32, wrote on his Weibo account on Saturday.
"Some more good news for my Chinese fans: I'm also going to play Beijing the week after Zhuhai.
"I've got some great memories from playing the China Open in Beijing. It's a really interesting city and I'm looking forward to heading back there again."
Murray won the event in 2016.
An ATP 250 tournament, the inaugural Zhuhai Championships, which has replaced the Shenzhen Open, runs from Sept 23-29 in the Guangdong province city, with a total prize pool of $1 million.
The China Open, an ATP 500 event, follows the next week, offering a total purse of over $3.6 million.
Murray last played a singles match at the Australian Open when a nagging hip injury left him walking off the court in tears and considering retirement.
After winning 45 singles titles, including three Grand Slams (2012 US Open, 2013 and 2016 Wimbledon), Murray began 2017 as world No 1.
However, the hip problem soon caught up with the two-time Olympic champion, severely limiting his movement and shattering his confidence.
Initial surgery in January 2018 failed to rectify the problem, however an implant operation in January has totally changed his outlook.
"I have zero pain," Murray said before his first-round encounter with French ace Richard Gasquet in Cincinnati.
"I'm not expecting to be moving as well as I used to, but I still think I can probably move better than I am now. But that will take time.
"I started playing singles a couple weeks ago. There's still some improvement to come from my hip operation as well. So in the next few months, I'll build up to that."
Murray has been playing doubles since returning to action in June on the grass of Queen's Club, where he teamed up with Feliciano Lopez to claim the title.
After practicing singles recently, Murray feels his right hip is up to withstanding the rigors of one-on-one battles.
"The performances against top singles players in practice have been good," Murray told ATP.com.
"But at some stage you have to take the step to try to play. The quickest way to get up to speed is by being on the practice and match courts with top players."
Murray should face some stern tests in China, with Greece's world No 7 Stefanos Tsitsipas, No 11 Roberto Bautista Agut of Spain and Australian firebrand Nick Kyrgios (No 27), a close friend of Murray on the circuit, all confirmed for the Zhuhai field.