More paid leave could end holiday jams
By Zhang Zhouxiang | China Daily | Updated: 2019-10-08 07:20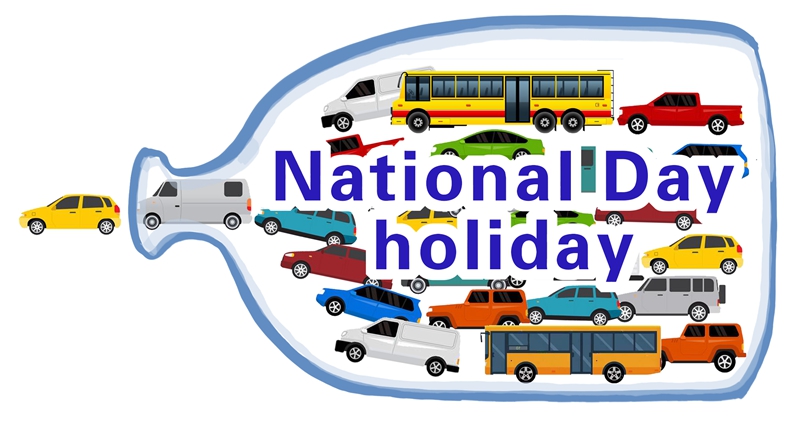 EVERY YEAR, AT THE END OF EVERY WEEKLONG VACATION, with tens of thousands of cars rushing in the same direction, traffic jams are almost certain to happen as people head back to the cities. China Daily writer Zhang Zhouxiang comments:
On Sunday, the day before the last of the National Day holiday, there was a 10-kilometer traffic jam on the highway linking Beijing and Guangzhou. In order to avoid being trapped in such heavy traffic on their way home, many people now choose to come back one or two days before the end of the national holidays. However, that does not help much as highways quickly become overcrowded on these days too.
The transport authorities do what they can to ease the pressure on the roads. When other people are enjoying their travels on their days off, it is the busiest time for traffic police and railway staff nationwide and they often have to work extra hours during the holidays.
On Sunday, the second to last day of the holiday, the total number of people using the railways nationwide exceeded 15 million, and an additional 1,104 trains were arranged to meet the demand.
But such efforts have been unable to prevent the traffic congestion. Traffic jams were still seen on highways on Monday, and a common social media greeting to each other was still "On which section of the highway are you trapped?"
To solve the problem at the root, the key lies in more equally distributing tourism resources. China had 247 AAAAA-level tourist sites by 2017, but at least 150 of them are located in the eastern provinces and regions, with quite a number in big cities. As a result, the roads in these provinces and regions always experience high pressure during the public holidays because tourists from all the nation rush to them.
Besides, according to a study published on xinhuanet.com, as of December 2018, only half of Chinese workers enjoyed paid leave. Which means people rush to tourist sites during the public holidays because there are no tourist sites near their home, and they have no other opportunity to visit them.
To put an end to the traffic jams, the solution lies in promoting paid leave and developing more tourist sites.