UK pork exporters buoyed by increased appetite
By ANGUS McNEICE | China Daily Global | Updated: 2019-10-17 10:01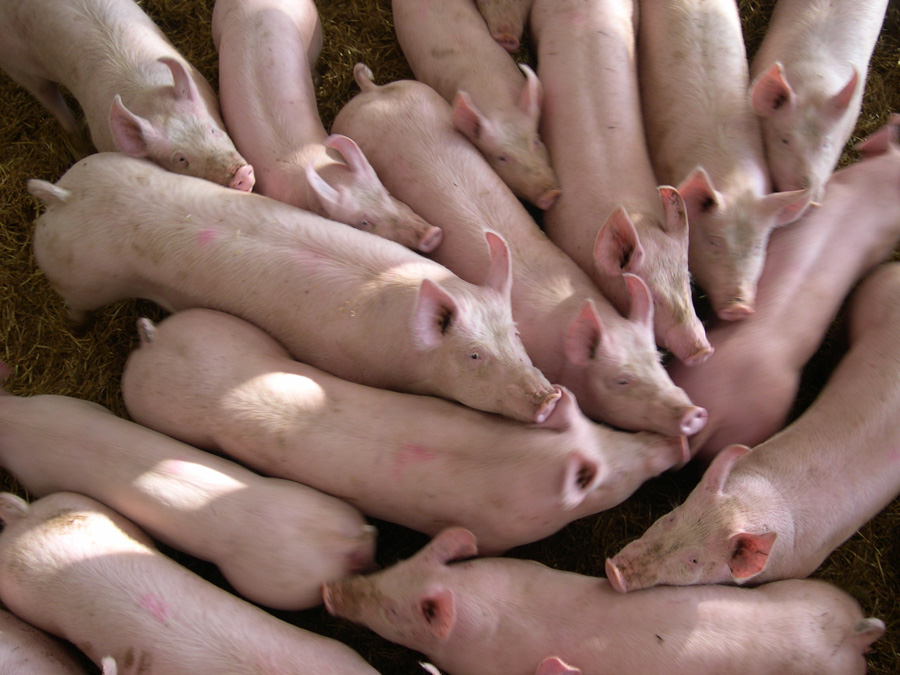 Following a sustained downturn, the United Kingdom pork industry is receiving a boost from China, thanks to increased demand and two new processing plants gaining export approval.
This week Scottish processor Quality Pork was granted approval to export 50 metric tons of pork a week to China from its plant in Brechin.
"This opportunity to supply products direct to China will safeguard the future of the Brechin site for the long-term, ensuring we're competitive with other UK abattoirs, while also leading to job creation opportunities in the year ahead," said Brechin site manager George Taylor.
The recent approval of the Brechin plant and another facility owned by processor Tulip brings the total number of UK plants with export approval to nine.
The majority of UK pork exports to China are made up by off al and other so-called fifth quarter cuts that are not popular in Britain. Last November, two companies in Northern Ireland gained approval to export pig trotters to China in a deal that is estimated to generate 20 million pounds ($25.6 million) a year for UK farmers.
According to UK customs figures, exports of UK pork to China were up 77 percent in the first six months of this year compared to the same period in 2018. This was driven by both increased demand and China being subject to a recent outbreak of swine fl u.
China is now the UK's single biggest export partner by volume, making up 20 percent of exports valued at 80 million pounds ($102 million) a year, according to the National Pig Association, or NPA.
A healthy trading relationship with China is helping off set lower domestic demand for pork in the UK, where retail sales declined by 4 percent in volume and 3 percent in spend over the summer.
A 2018 report by supermarket chain Waitrose found that one-third of Britons have reduced their meat consumption, mainly due to animal welfare, environmental and health concerns.
Growth in demand from China will also go some way to soften the potential impact of UK withdrawal from the European Union. The UK sends 55 percent of its pork exports to EU nations, and a potential no-deal Brexit would prove disruptive to the industry.
The NPA says in the event of a no-deal Brexit, the UK would face significant tariffs on pork exports to the EU, of up to 45 percent.
"Given restrictions of exports of pork to the EU, the export trade to China is vital for the British pig sector," said NPA senior policy advisor Edward Barker.
He also said the NPA has contacted the Chinese government to seek assurances that trade with China may continue uninterrupted if Britain leaves the EU without a deal on Oct 31.