Impeachment hearings to be public next week
China Daily Global | Updated: 2019-11-07 23:53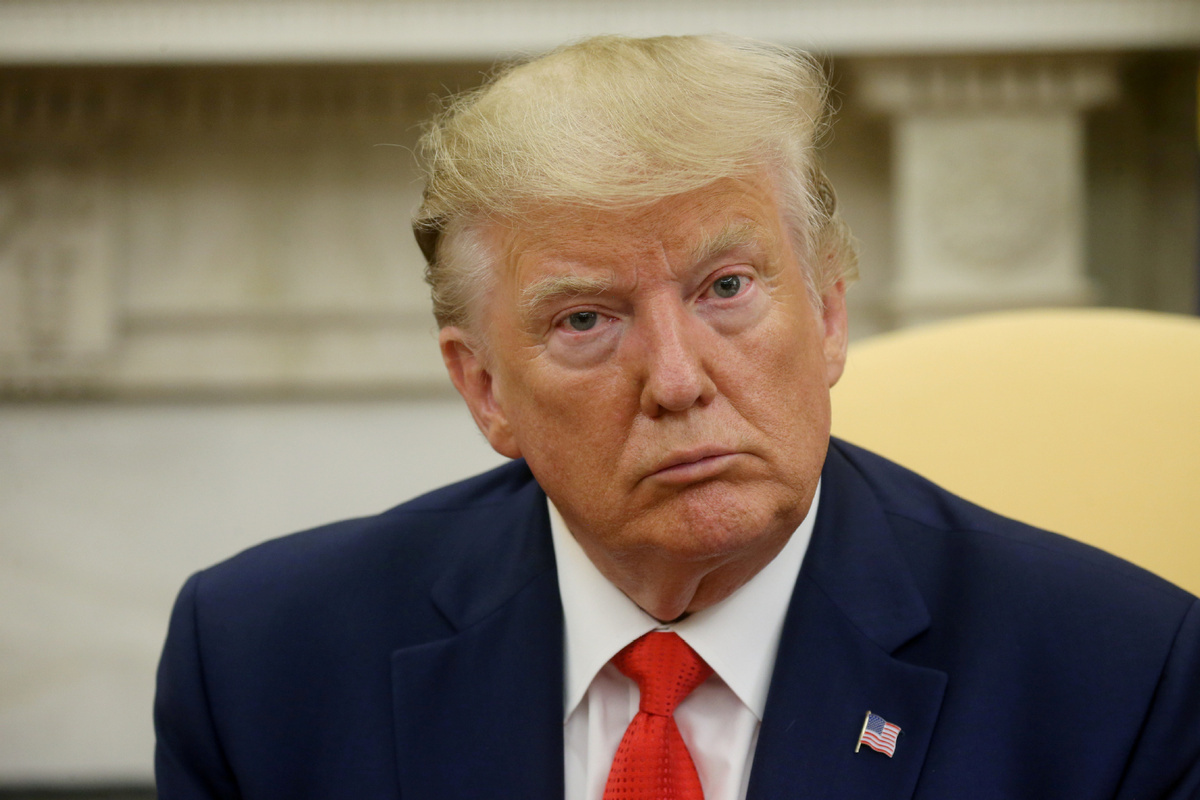 The Intelligence Committee of the US House of Representatives will hold its first public hearings next week on the Democrats' impeachment probe of President Donald Trump.
The announcement was made Wednesday on Twitter by House Intelligence Committee Chairman Adam Schiff, Democrat of California.
US diplomat Bill Taylor and State Department official George Kent will appear Nov 13, and former US ambassador to Ukraine Marie Yovanovitch will testify Nov 15. The three have testified behind closed doors.
The hearings, which will be televised, are about an allegation of quid pro quo: the release of nearly $400 million in aid to Ukraine being made contingent on the country publicly declaring it would carry out politically motivated investigations that Trump had demanded of former vice-president Joe Biden and his son Hunter.
Democrats say such actions amount to an abuse of presidential power designed to boost Trump's re-election prospects.
Trump has said he has done nothing wrong and has dismissed the inquiry as a "hoax''.
Representative Mark Meadows, Republican of North Carolina and a key Trump supporter, said on Wednesday that "there is no direct linkage to the president of the United States" regarding efforts to pressure Ukraine.
But Taylor's closed-door testimony from two weeks ago that was released on Wednesday gave details of a quid pro quo pressure campaign on Ukraine that Trump and his allies have denied.
The top American diplomat in Ukraine who testified in defiance of State Department orders told congressional investigators that a White House meeting between Trump and Ukrainian President Volodymyr Zelenskiy as well as security aid would be conditioned on investigations into the Bidens.
Yovanovitch testified that she had been removed because Rudolph W. Giuliani, Trump's private lawyer, and his associates wanted her out of the way. Her deposition transcript was released on Monday.
Kent, the State Department official overseeing European and Eurasian policy, described career diplomats being pushed aside in favor of Giuliani and a Ukraine policy being run out of the White House.
After the public hearings, Schiff is expected to issue a report on his committee's findings and recommendations to the House Judiciary Committee, which will consider any potential articles of impeachment. They would then be voted on in the Democrat-controlled House.
If the House approves the articles, the Republican-controlled Senate would hold a trial on whether to remove Trump from office. Senate Republicans have so far shown little desire to remove the president.
AGENCIES