China Tourism Group reveals new brand logo
By Xu Lin | chinadaily.com.cn | Updated: 2019-11-08 11:02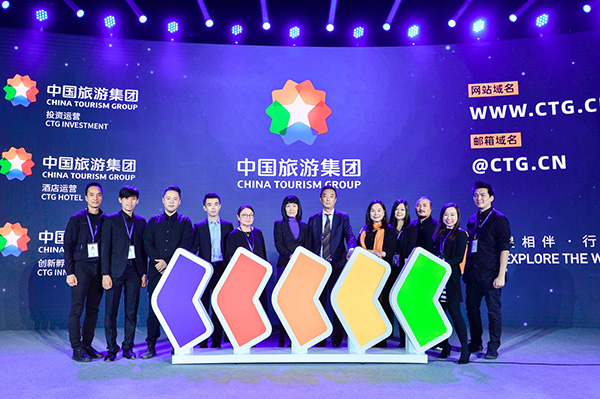 China Tourism Group revealed its new brand logo and slogan "Explore the World with Us" during a Thursday press conference in Beijing. The group also announced its new website, Ctg.cn, and the QR code of its official WeChat account.
Guests enjoyed an exhibition about the group's history. In 2016, the merger of China National Travel Service (HK) Group Corporation and China International Travel Service Group Corporation created China Tourism Group, the country's biggest travel operator.
In the past three years, the group has integrated and adjusted its business layout and organization structure in the tourism industry, ranging from travel service and investment to hotel operation.
The new brand logo is a colorful floral hoop consisting of five petals. It not only symbolizes the group's different brands, but also refers to an enjoyable travel experience offered by the group.