Guizhou teacher an example to all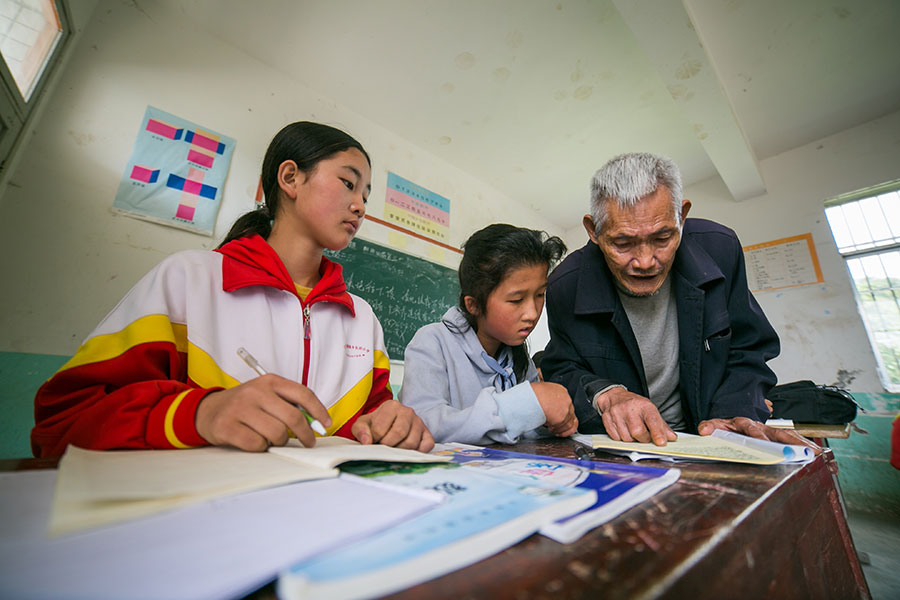 Jiang Wuyuan, 76, has devoted himself to education for 58 years in the most remote areas of Southwest China's Guizhou province. He is so dedicated he has said he would continue teaching as long as he possibly could.
Jiang, a native of Changfeng village in Dingxin township, Guizhou's Bijie city, started teaching students at Changtian primary school when he was 18 years old. The school covers children from 10 nearby villages.