Shopping festival opens up job prospects for hearing impaired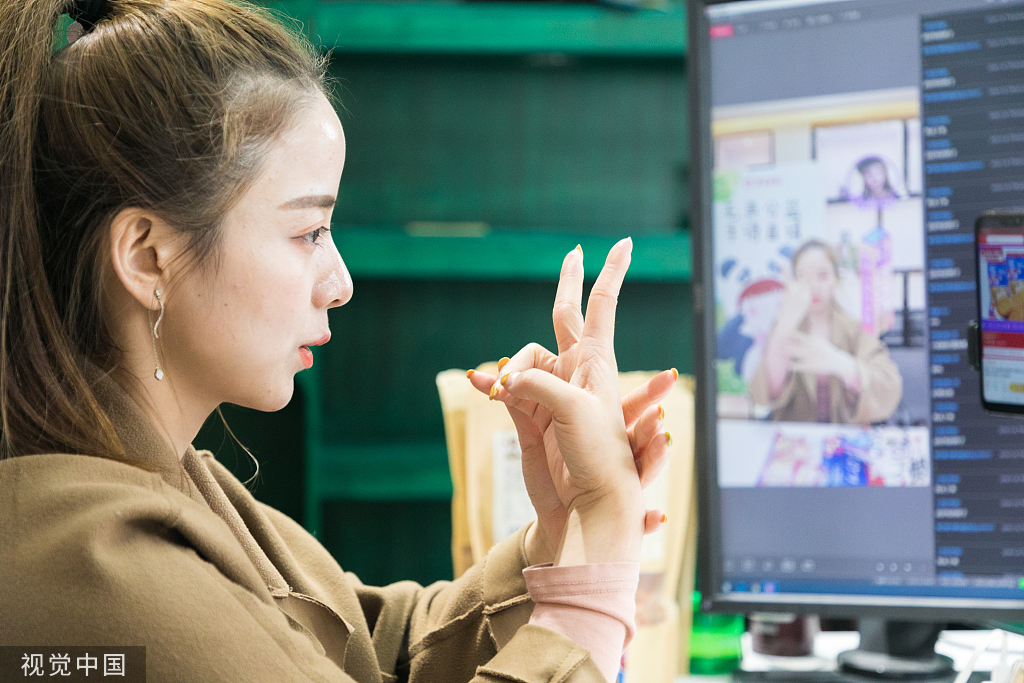 The ongoing Double 11 Shopping Festival is not only a shopping craze for customers, but has also created new job opportunities way beyond imagination.
In Hangzhou, East China's Zhejiang province, a group of hearing impaired people stepped into livestreaming this year for Monday's Nov 11 spending spree on Tmall, a major e-commerce platform in China.
Shen Zhike, who started his livestreaming business in Hangzhou, hopes to provide better opportunities for people who are hard of hearing, like his younger sister. With the combination of commerce and internet, an increasing number of hearing-impaired people are willing to express themselves, becoming more confident and optimistic, and are on the way to change their living conditions.