Shanghai must learn a lesson in conservation from Europe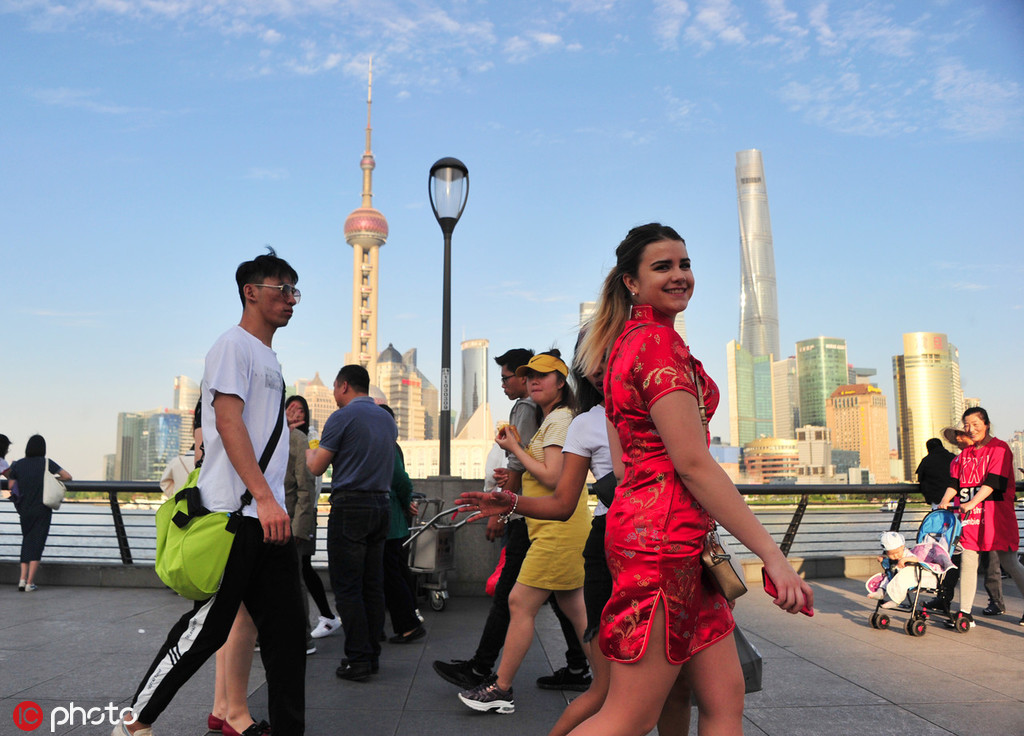 What struck me most during my first year working in Europe is how European cities, in stark contrast to Chinese cities, have preserved their architecture, streets and neighborhoods. From Brussels, where I am based, to Paris, Rome, Lisbon, Madrid and Amsterdam, it's easy to read a city's history from its buildings and streets, many of which date back centuries.
That is true of many Belgian cities, too, which I discovered after visiting cities such as Bruges, Antwerp, Leuven, Ghent and Dinant. The list is long and many towns and smaller cities are often more charming in terms of history and local culture.
The well-maintained cobbled streets in many European cities and towns remain only in memory for people in Shanghai, where they made way for asphalt concrete roads decades ago. Similarly, many historical structures and neighborhoods have made way for modern buildings and communities.
Marveling at how well preserved Rome is during a trip there this year, I told a colleague how Italy has "over-protected" its old buildings, with an Italian who has lived in China for years, nodding vigorously.
My admiration for Italian conservation efforts increased after talking with Michele Bonino, a professor of architecture and urban planning at the Polytechnic University of Turin when I visited the historical Italian city.
Shanghai, like many Chinese cities, has demolished too many historical buildings, streets and neighborhoods since the city implemented its urban renewal plan in the early 1990s, ignoring the call of conservation experts.
I realized Shanghai has not learned any architectural preservation lesson when I passed by the Yuyuan Garden and Wenmiao (Confucius Temple) area recently. The historical neighborhood where I was born-Zhonghua Road and Henan Road South-has been demolished to give way to a high-rise residential housing project, and more old neighborhoods in the area are expected to be razed in the coming months and years.
It is true that Shanghai has become glitzier and its streets wider. But it is also true that I cannot recognize the neighborhoods that I grew up in. Many parts of the city are now occupied by monotonous residential buildings and shopping malls that have no sense of history or culture.
A few months ago, architects, historians, sociologists, and urban planners from Fudan and Tongji universities gave a call to stop demolition of important historical buildings in the Yangzijiang Port area along the Huangpu River, but their appeal seems to have fallen on deaf ears. As a reporter once based in Shanghai, I remember going to the Yangzijiang Port several times to cover the docking of foreign military vessels. It's sad to think that a part of history will be erased permanently due to random demolition.
Two years ago, the new owner of a heritage building on Julu Road, designed and built in 1930 by Laszlo Hudec, a famous Hungarian-Slovakian architect, ignored the city's rules and razed the building. Many Shanghai residents were shocked at the recklessness of the owner, said to be a woman in her 20s studying in the US, as well as the serious oversight of the local government department in charge of conservation of heritage architecture.
A hefty fine and an order to restore the original form of the buildings are meaningless because many of the violators have more than enough money to pay the fine, while it is impossible to restore an original brick and wood structure after it is destroyed.
China has learned a great deal in science and technology from Europe. It's time to add urban conservation to that list.
The author is chief of China Daily EU Bureau based in Brussels.
Most Viewed in 24 Hours
China Views