Rat breeders worry over their future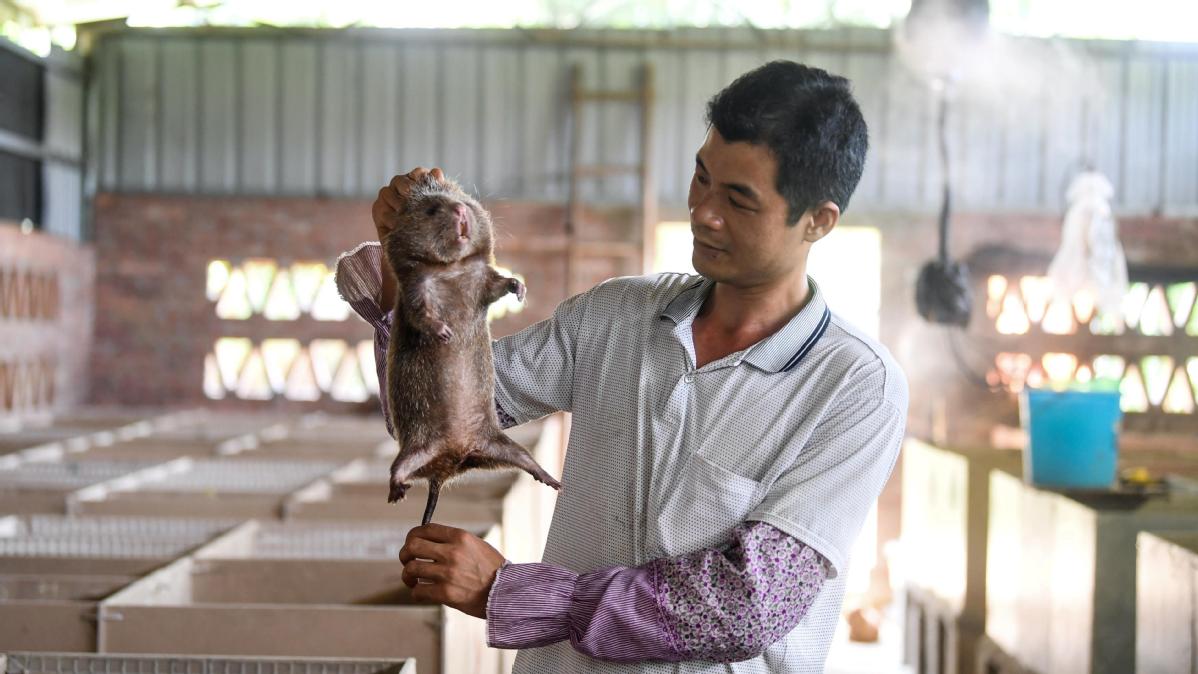 Industry under threat as pandemic casts long shadow
Su Lei is worried about the fate of his bamboo rats and the possibility of losing his livelihood.
He breeds more than 800 of the rodents, some 200 of which were born in the past four months. Their market value is over 160,000 yuan ($22,400), and Su has also invested about 45,000 yuan on an 80-square-meter breeding site, with small, separate areas for the rats.
Since February, when China introduced a ban on eating and trading in wild animals due to the novel coronavirus outbreak, sales of bamboo rats have been suspended.
In April, public opinion was sought as the country announced a revised list of edible animal species. Bamboo rats were not on the list, along with snakes.
Breeders such as Su, who comes from Gongcheng Yao autonomous county in the Guangxi Zhuang autonomous region, are in a dilemma. They are still spending money on feeding the rodents, while awaiting a final decision on their business.
In mid-May, China's first provincial-level plan to clarify compensation awarded to wildlife breeders for the disposal of animals in captivity was launched in Hunan province.
The bamboo rat and the civet cat were among the first 14 species included in the plan, with bamboo rat breeders being paid 75 yuan a kilogram. Only those with valid breeding licenses are eligible for compensation.
The Guangxi government is still working on the details of compensation for the rat breeders.