Embroidery helps women weave their way out of poverty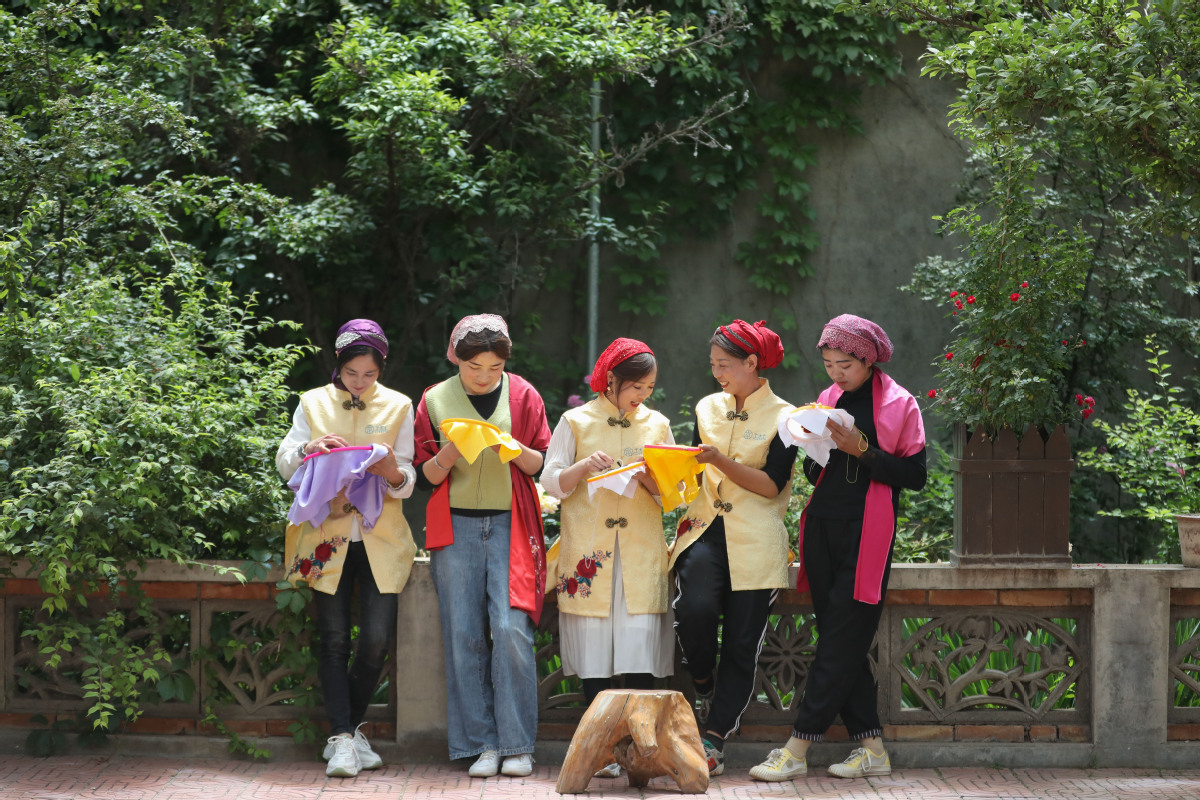 The traditional craft of embroidery has helped many Chinese women have their own profession in Dongxiang autonomous county, Linxia Hui minority autonomous prefecture, Northwest China's Gansu province.
Ma Xiumai, 36, together with over 80 other women, became embroiderers after establishing an embroidering workshop helping local people leave behind poverty.
The workshop operates based on orders and nearly 200 women are also employed to work at home, allowing women of the Dongxiang minority group to have their own profession.
Ma can not only earn some money to support her family but also showcase embroidery craftsmanship in Guangzhou, South China's Guangdong province.
Obtaining more support from families, Ma would like to pass down the embroidery craftsmanship to other embroiderers and help more women rise from poverty.