Central SOEs boost fight against virus
By Ren Hongbin | China Daily | Updated: 2020-06-30 07:12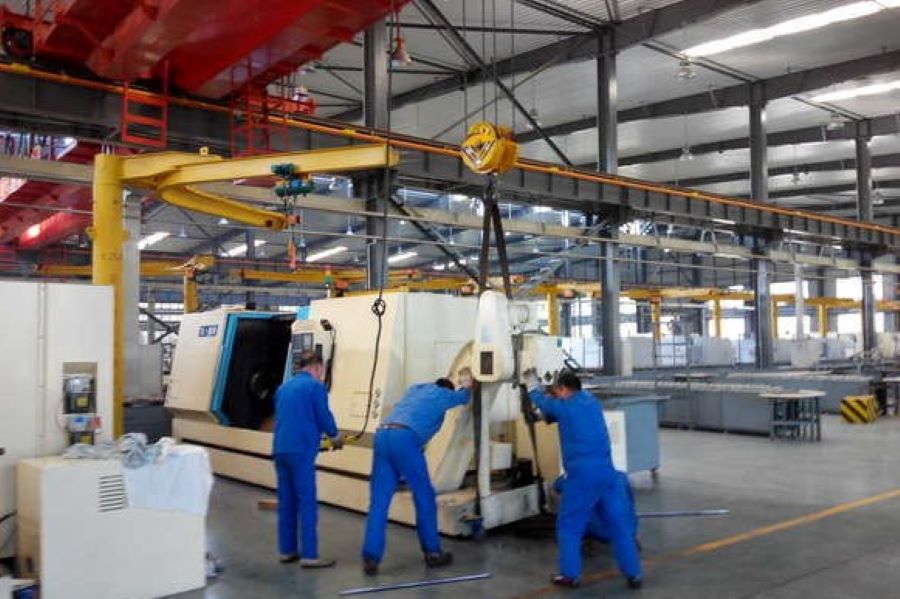 President Xi Jinping is leading China's fight against the novel coronavirus outbreak. And thanks to the painstaking efforts made by the entire nation, China had managed to largely contain the virus before a new cluster of infections was detected in Beijing on June 11. In this entire process, central State-owned enterprises have played a big role in preventing and controlling the epidemic, promoting economic and social development, and boosting the global fight against COVID-19.
In the fight against the epidemic, the central SOEs have acted on the instructions of Xi and the decisions made by the Communist Party of China Central Committee and the State Council, China's Cabinet. Acting as the vanguard in the anti-virus fight, the central SOEs have undertaken difficult tasks, fulfilling their duties and responsibilities.
Distinct roles of SOEs in anti-epidemic fight
First, the SOEs secured the supply of necessities, strengthening the fight against COVID-19. Petroleum and petrochemical enterprises dispatched resources, and power generation companies ensured uninterrupted electricity especially in hard-hit areas such as Wuhan and the rest of Hubei province. Telecommunications enterprises kept the networks in Hubei functioning, airlines flew chartered planes carrying medical personnel and supplies to the front line, and agriculture products companies went out of their way to ensure normal supply of staple and non-staple food.
Construction, power and telecom companies worked together to build the Huoshenshan and Leishenshan hospitals in Wuhan in 10 days, and construct and/or renovate more than 200 specialized and makeshift hospitals. While some enterprises switched to producing medical equipment, some increased the production of medical supplies to mitigate shortages. Enterprises in the medical sector took the lead in developing and manufacturing nucleic acid testing kits, and doctors proposed plasma therapy as a treatment for COVID-19 patients, boosting the fight against the virus.
About 600 doctors and nurses from hospitals affiliated with central SOEs rushed to help their counterparts contain the virus in Hubei, and all medical institutions of central SOEs in Hubei were designated fever clinics or hospitals to receive suspected cases.
Second, the central SOEs have been a strong driving force for economic recovery. To cope with the challenges presented by COVID-19 and achieve this year's development goals, the SOEs have set an example by resuming work and production in an orderly manner. The SOEs in the petroleum and petrochemical, power, military, iron and steel, machinery and equipment manufacturing, and aviation sectors maintained stable operations during the Spring Festival holiday when the epidemic was at its peak. More than 90 percent of the central SOEs had resumed operations by the end of February-with the figure crossing 95 percent in late March. They are back to normal production now.
Strong driving force of economic recovery
Central SOEs in the construction, automobile and tourism sectors that were hit hard by the pandemic resumed work before other enterprises by overcoming many obstacles, and those involved in major projects and programs did their best to achieve their goals on schedule. Also, a large group of central SOEs set up platforms to offer assistance to other enterprises.
And those SOEs engaged in the power, petroleum and petrochemical, communications and trade sectors have reduced fees and cut or waived rent payments as required by the central government, in order to reduce the burden on micro, small and medium-sized enterprises as well as the self-employed, and coordinate operations upstream and downstream of the industrial chains to expedite economic recovery. The SOEs have also pledged to create more jobs and launched a special anti-epidemic program for "stabilizing and expanding employment". And the number of college graduates, migrant workers and first-time workers they recruit in 2020 will be as high as in 2019.
Vision of a community with a shared future
Third, the central SOEs have used their advantages of solidarity and coordination and contributed Chinese strength to the global fight against the virus. They uphold the vision of a community with a shared future for mankind. While doing a remarkable job of balancing the response to COVID-19 with resumption of work, they have helped in appropriately allocating resources and providing much-needed supplies and assistance to other countries to strengthen global cooperation in the fight against the virus.
China State Construction Engineering, China Railway Group and China Railway Construction Corporation have helped build Huoshenshan-type hospitals overseas. Sinopharm dispatched medical experts abroad to guide and assist in anti-virus work. And a large number of central SOEs mobilized resources to contain the virus and help their partners worldwide to fight the pandemic.
They adjusted the allocation of production resources overseas, cleared logistics channels and worked for the resumption of projects. And by boosting global cooperation to keep the global production and supply chains stable, they conveyed to the world Chinese enterprises' resolve and capability to honor their commitments and thus help maintain economic stability and prosperity.
Landmark year in development history
This is a landmark year for China's development history. The State-owned Assets Supervision and Administration Commission and central SOEs will fulfill their missions and responsibilities, and make utmost efforts to overcome the impact of the epidemic. The central SOEs will try to turn the crisis into an opportunity, and blaze a new trail in dealing with emergencies.
While implementing prevention and control measures against the virus, we will continue promoting high-quality development through further reform and opening-up, and develop new growth drivers to achieve annual targets. We are committed to making new and greater contributions to healthy socio-economic development, winning the tough battle of poverty alleviation, and securing a decisive victory in building a moderately prosperous society in all respects.
We firmly believe that under the strong leadership of the CPC Central Committee with Xi Jinping at its core and with the united efforts of people from all walks of Chinese society, we will achieve victory both in the fight against the virus and in our efforts to boost socioeconomic development.
The author is vice-chairman of State-owned Assets Supervision and Administration Commission of the State Council.
The views don't necessarily reflect those of China Daily.