County-level economies to coast on new paradigm
By ZHONG NAN | China Daily | Updated: 2021-07-22 09:18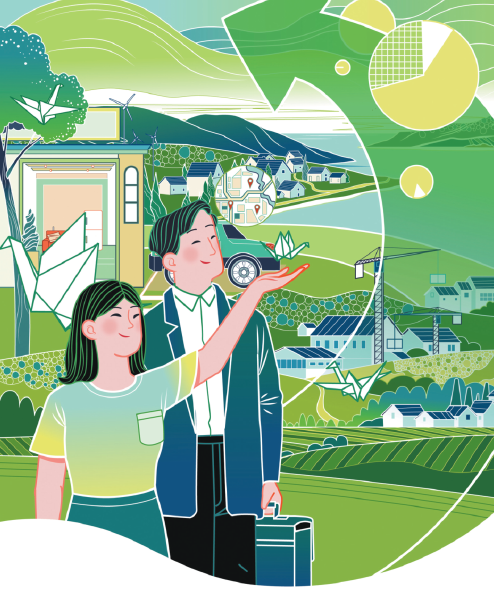 Industry experts on Wednesday took stock of the implications of a recent policy document that called for bolstering county-level markets and said the dual-circulation development pattern can help stimulate rural consumption in China.
Around mid-June, central government departments like the Ministry of Commerce and the Ministry of Agriculture and Rural Affairs released a joint policy document.
Under the new policy measures, the government will deploy more resources in building a modern rural circulation system during the 14th Five-Year Plan period (2021-25), upgrading informatization services and related infrastructure, and pushing for the standardization of commercial goods.
Experts said relatively new forms of business like e-commerce, internet-based services and digitalized operations for marketing farm produce can inject fresh vitality into local economies at the county level under China's dual-circulation development pattern.
Addressing an economic forum in Beijing, Huo Jianguo, former head of the Chinese Academy of International Trade and Economic Cooperation, which is part of the Ministry of Commerce, said many people born in the 1980s have returned to their hometowns in the hinterland after receiving university degrees and gathering useful work experience in big cities.
Their plunge into businesses, especially services and e-commerce, has provided practical experience for the growth of China's county-level economies, he said.
Agreed Ding Lang, who returned to his hometown Dejiang county, Guizhou province, after gathering four years of work experience in Shanghai.
Ding said he helped farmers in Dejiang to sell more than 200,000 yuan ($30,900) worth of farm products like purple yam, using short-video sharing platforms such as TikTok or Douyin.
Such sales were often accomplished in a matter of hours, sometimes even in just a couple of hours.
In July 2020, while COVID-19 was raging, Ding helped farmers to harness the power of livestreaming and modern logistics. They could thus efficiently diversify their sales channels and build an industry chain in their own county.
Apart from selling purple yam, honey, pepper and rose black tea online, Dejiang villagers hosted their counterparts from Sichuan and Heilongjiang provinces, and the Hong Kong Special Administrative Region and shared their experiences. The latter wanted to visit Dejiang as they were impressed by the content and effectiveness of livestreamed sales.
Jiang Wen, a researcher at the Chinese Academy of Agricultural Sciences in Beijing, said: "Many counties don't have the advantage of natural resources. But their compact industrial structure and societies full of well-knit networks of acquaintances are key to forming industrial clusters."
As long as there is an entrepreneur or a business that can set the tone and help make local people prosperous, or prove a trendsetter, the entire county or town would be willing to travel down a brand-new economic track, he said.
Yang Kaizhong, a researcher specializing in regional economic development at the Chinese Academy of Social Sciences in Beijing, said after decades of urban development, a large number of China's urban people are now willing to spend time in rural areas as well as buy farm products directly during their journeys through such areas.
Li Guoxiang, a researcher at the Rural Development Institute, a part of the Chinese Academy of Social Sciences, said: "Simply growing grains and vegetables won't help farmers to boost their income. Agricultural product processing and industrialization are key to boost their income and create momentum for county-level economies."