Awakening a nation's emotions
Share - WeChat The award-winning television production The Age of Awakening has captivated audiences on the Chinese mainland and in Hong Kong. The 43-episode series is being aired in the special administrative region as Chinese people witness the re-emergence of a united and powerful nation. Kathy Zhang reports from Hong Kong.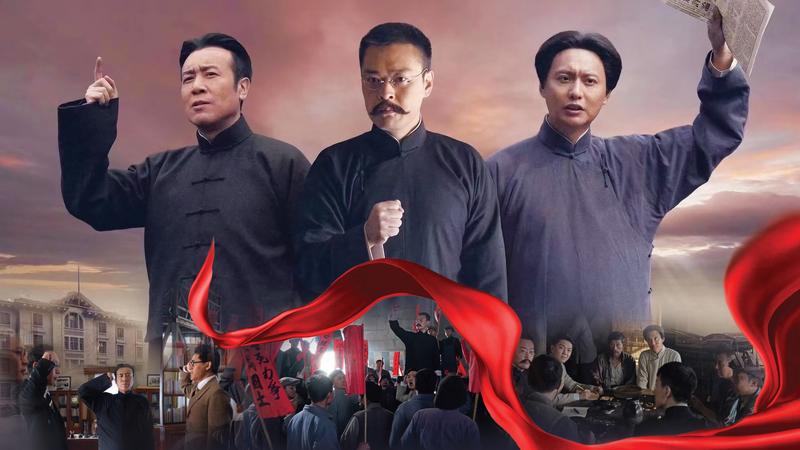 China was in the throes of a historic reckoning with its imperial legacy at the turn of the 20th century as it confronted foreign imperialist forces armed with powerful weaponry and knowledge hitherto unknown in the Middle Kingdom.
A historical television production that captures the country's great upheavals and revolutionary history, especially the founding of the Communist Party of China in 1921, has enthralled audiences nationwide, including viewers in the Hong Kong Special Administrative Region.
The Shanghai Television Festival's Magnolia Awards winner The Age of Awakening was a major hit when it made its debut on the mainland earlier this year, having a positive effect on the education of younger Chinese about the nation's revolutionary struggle.
Nixie Lam Lam, who is a member of the Youth Development Commission of Hong Kong, watched four episodes of the production online in one sitting after viewing the first episode when the series premiered in Hong Kong on i-Cable's entertainment channel on July 12.
"I'm impressed by the lively characteristics of every protagonist in the drama, as well as the plots, anecdotes and tender emotions of these famous historical figures," Lam said.
The drama narrates how Chinese intellectuals and young people in the early 1900s, including key CPC founders Chen Duxiu and Li Dazhao, strove to salvage a nation convulsed with corruption, foreign aggression, and other setbacks. It became an instant hit when it was first aired on the mainland in February, garnering 9.3 out of 10 points on the popular mainland film-review platform Douban, with nearly 270,000 users saying they had watched the series. The show attracted more than 2.76 million views on YouTube after state broadcaster China Central Television put the entire series online in mid-June.
On the English-language website MyDramaList, where Asian drama and movie fans rate and discuss films, The Age of Awakening scored 9.1 out of 10 points, which is rare for a historical Mandarin production.
In a 1,500-word review of the drama, a netizen said the production is totally unlike a "dry political lesson" as many had expected. "It is surprisingly light despite the chaotic historical background. The humor is fairly natural, and the characters are mostly very smart although they argue a lot."
The most enjoyable part is seeing many brilliant debates among the characters with various political philosophies in the series, the netizen wrote.