All aboard for a 3,000-year journey
By Xu Lin | China Daily | Updated: 2021-10-23 09:57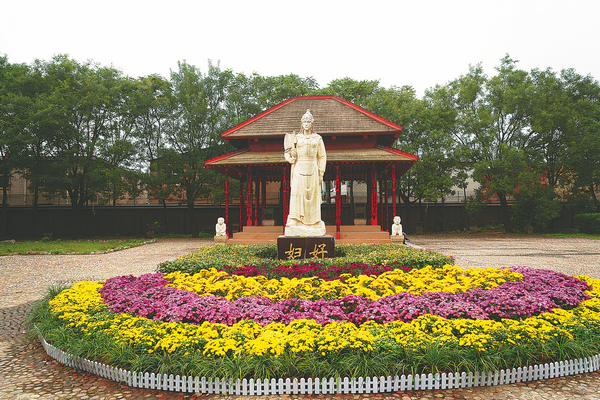 When you step off the train in Anyang you step back in time.
The city, in Henan province, is a cozy place where accommodation is cheap, dining affordable and taxi fares low. But leaving the ordinariness of modern life behind, the visitor will soon be able to survey some of the city's glorious past, for it is one of China's eight ancient capitals, and in it there are ruins and relics that date back as much as 3,000 years.
It sits on the borders of Shanxi and Hebei provinces, and its central location puts it within a few hours by fast train of many Chinese cities, for example two and a half hours from Beijing and three hours from Wuhan and Xi'an.
Anyang's provincial city cousins Zhengzhou and Luoyang may boast that they can pull in bigger crowds during holiday periods, but it is this very fact that makes Anyang, which was the capital city during the late Shang Dynasty (c. 16th century-11th century BC) such an attractive alternative.
The city has just got a little more attractive because the Henan government announced recently that visitors to 432 A-level scenic areas in the province would not require entrance tickets between Oct 10 and Nov 10, including all of Anyang's 35 A-level scenic spots. However, if you wish to take advantage of this you'll need to be quick, because the exemptions can be granted only on advance reservations.