Beijing will do excellent job, says curling boss
Share - WeChat WCF chief wowed by 'Ice Cube' venue at ongoing Winter Games test event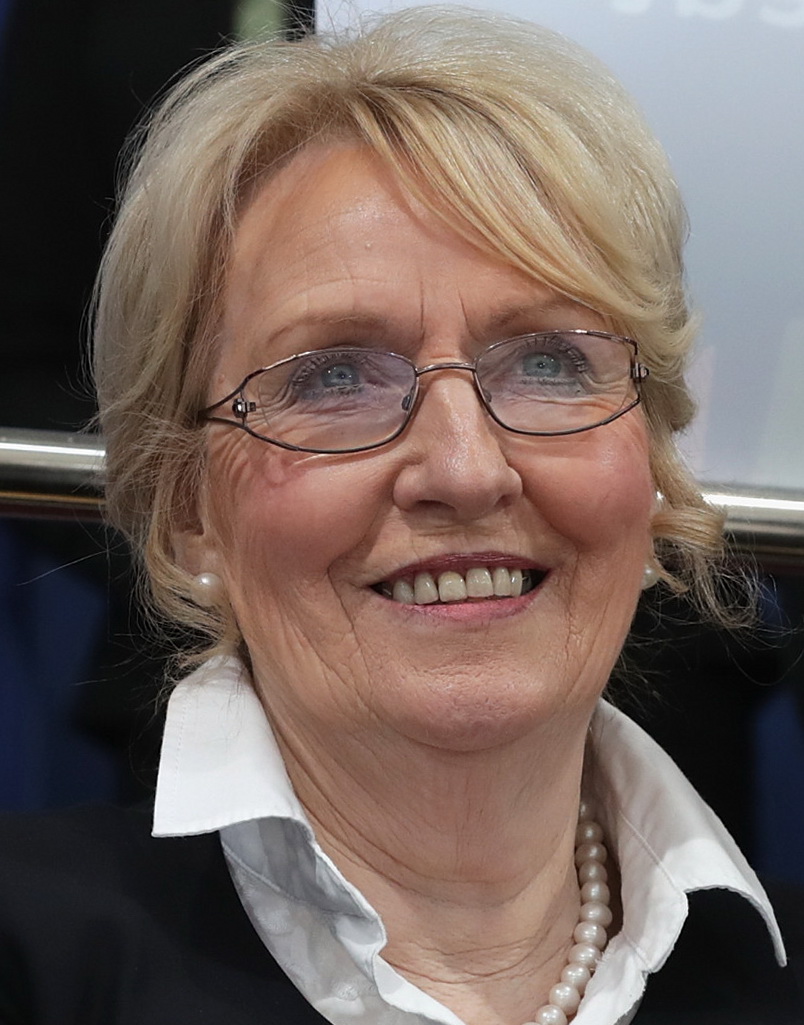 Asked for her thoughts on this week's start to the 100-day countdown to the Winter Olympics, World Curling Federation president Kate Caithness delivered an emphatic reply: "Beijing will do an excellent job, 100 days can't wait."
Caithness' confidence stems from her experience of the 2008 Summer Games in the capital as well as what she has witnessed at a Beijing 2022 curling test event this week.
Thirteen years ago, the Scot served on the Paralympic Games Committee, presenting flowers to medalists at the National Aquatics Center, aka the Water Cube where US legend Michael Phelps swam to his famous eight-gold haul.
Now sheets of ice lie over the swimming pool, with the venue, renamed the 'Ice Cube', currently hosting the 2021 World Wheelchair Curling Championship.
Caithness has been amazed by the transformation.
"I was very impressed with the layout of the field of play, and was particularly impressed with the new giant screen. They have done an excellent job," Caithness said.
The 170-square-meter screen is one of a number of high-tech products installed at the arena. It is positioned perpendicular to the competition area, displaying the four tracks simultaneously so spectators don't have to miss any of the curling action.
Caithness also heaped praise on Beijing 2022's COVID-19 countermeasures.
"To be fair, we must make sure that we're in a safe environment, this is very important," she said. "At the end of the day, our athletes have to focus on their performance, and by feeling safe in the environment, they can then fully focus on the games and their performance.
"So far this is working very well. From traveling to Beijing to our arrival and everything since then, the host has done an excellent job."
Caithness was keen to point to the high level of curling on show this week at the Ice Cube. "The sport is played by people in wheelchairs, not wheelchair curling adapted to people with disabilities," she said.
As the first female president of the World Curling Federation and an Olympic Winter Sports Federation, Caithness is sure International Olympic Committee officials will be highly satisfied with all the Beijing 2022 facilities.
She added that she would be happy to reprise her 2008 medal-ceremony role at next year's Games.
"I will present flowers again or whatever the organizing committee decides to give athletes on top of the medals," Caithness said. "It's curling, so it's very, very special to me."
Xinhua