BRICS synergy shouldn't be daunted by West's sanctions
By Tatiana Urzhumtseva | China Daily | Updated: 2022-06-23 07:16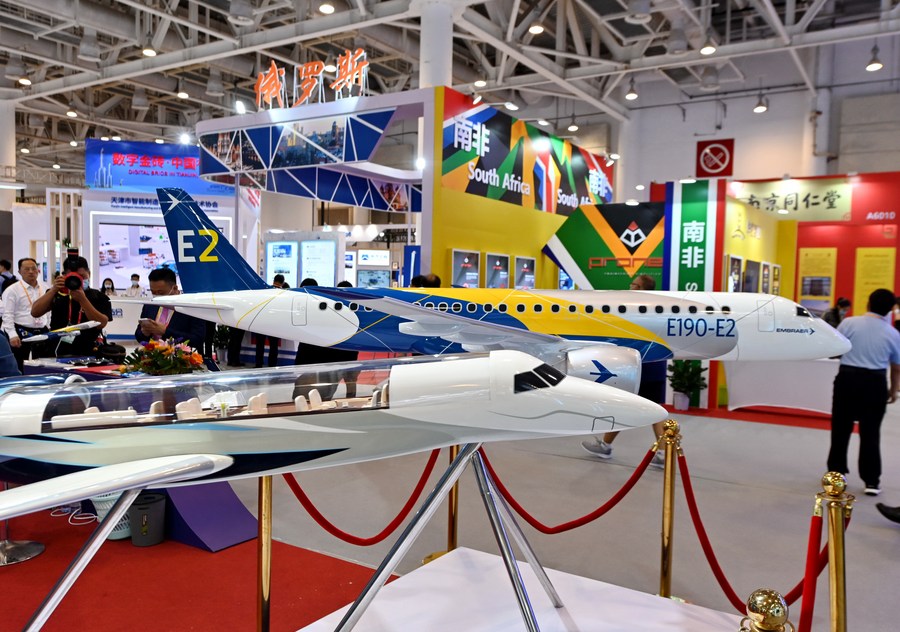 More than 40 percent of the world's population, including two of the world's largest countries. Twenty-five percent of the Earth's surface. The world's largest, and third-, fifth- and eighth-largest economies in terms of purchasing power parity. Born in June 2006, young and going strong.
This is BRICS-a group comprising Brazil, Russia, India, China and South Africa-to say nothing of the "BRICS Plus" group of countries, either invited to join or already participating in BRICS events and activities, such as Argentina, Egypt, Thailand, Saudi Arabia, the United Arab Emirates and Nigeria, many of whom are G20 members.
The Russian Federation is one of the BRICS' founding member states. Now, in 2022, Russia is facing unprecedented pressure from the West as a result of Russia's "special military operation" in Ukraine which started on Feb 24. The United States and the European Union have already implemented six rounds of harsh sanctions and, no doubt, will follow them up with more.
The sanctions include but are not limited to imports ban, including bans on technologies and know-how transfer from the West; embargo on traditional Russian exports, including crude oil and other raw materials; prohibition of payment transactions, including suspension of VISA and Mastercard operations in Russia and excluding key Russian banks from the Society of Worldwide Interbank Financial Telecommunication payment system; suspension of operations in Russia by many Western and international companies; individual sanctions against Russian politicians and businesspeople; freezing of assets of Russian banks and other entities.
On top of this, so-called secondary Western sanctions apply to companies and individuals that continue cooperation with Russian entities.
So how should our partners in BRICS continue doing business with Russia and Russian companies?
To cut a long story short, let me quote a Middle Eastern proverb: The dog barks, but the caravan goes on. Despite Western sanctions and, strange as this may sound, thanks to them to some extent, the BRICS member states and their companies may use the opportunity to replace the Western corporations who have suspended their businesses in Russia.
Chinese businesses, in particular, should grab the opportunities that have opened up in the Russian market. It's time small and middle-level private businesses played key roles.
It is also worth mentioning that 2022 is the year of China's presidency of BRICS. And China has already outlined the main goals to be achieved during its presidency: broadening of cooperation in the sphere of public health; putting special emphasis on international cooperation in the field of production and supply of vaccines; innovations, green and low-carbon agenda; cooperation in the field of security including implementation of the "Action Plan against Terrorism"; and deepening of cultural and people-to-people relationship.
As stated in the Russia-China Joint Statement of Feb 4, the Russian Federation will provide all possible assistance for the People's Republic of China during China's presidency of BRICS, including supporting it in organizing the 14th BRICS Summit on Thursday.
Let's keep our fingers crossed.
The author is director of the Center for China and Asia-Pacific Region Studies at Saint Petersburg State University of Economics.
The views don't necessarily reflect those of China Daily.
If you have a specific expertise, or would like to share your thought about our stories, then send us your writings at opinion@chinadaily.com.cn, and comment@chinadaily.com.cn.