European Union's strategic autonomy in peril under sway of Washington
Share - WeChat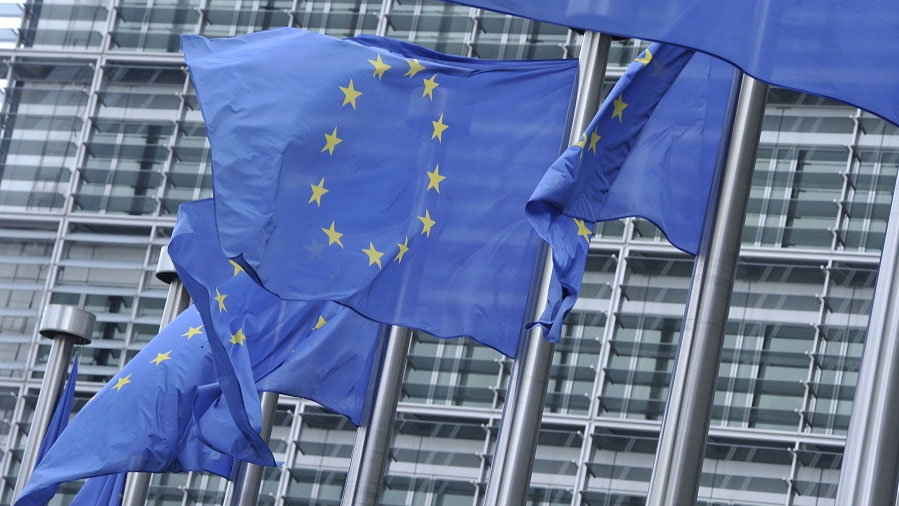 The term "strategic autonomy" has been trending in Brussels over the past few years and described as the heart of the European Union's foreign policy.
Not anymore.
Josep Borrell, EU high representative for foreign affairs and security policy, famously said that the election of Donald Trump as US president in 2016"awakened" the EU and made it realize that it was too dependent on Washington.
He also said strategic autonomy is intended to ensure that Europeans take charge of themselves, and added that the EU does not need to choose between the United States and China. A briefing by the European Commission last July reiterated that the EU's strategic autonomy refers to the EU's capacity and capability to act autonomously — that is, without being dependent on other economies — in strategically important policy areas.
Just a few years ago, French President Emmanuel Macron and the then German Chancellor Angela Merkel championed the EU's strategic autonomy. France and Germany were the EU states, under then French President Jacques Chirac and German Chancellor Gerhard Schroder, which exercised real strategic autonomy in 2003 and firmly opposed the US-led Iraq War.
That is sadly not the case today.
Macron has remained relatively quiet of late after some EU circles accused him of trying to appease Russia for urging talks between Russia and Ukraine in order to end the conflict. They also accused him of hyping Russia's concerns for security guarantee and cautioning that Russia should not be humiliated.
As a result, almost no diplomatic efforts have been made by the EU to mediate talks between Russia and Ukraine or help broker a cease-fire to end the conflict, because such efforts are no longer politically correct in Brussels even though they would be great news for the EU and the rest of the world, especially the Ukrainian people.
The answer I got when I asked the European Commission and current Swedish presidency of the Council of the EU is that Russia is not ready for talks. But Russian President Vladimir Putin reiterated just two weeks ago that Moscow is ready for talks.
The EU's answer is not surprising because that is Washington's talking point. And EU leaders must be familiar with, rather practising, it. Ian Bremmer, head of the political risk research firm Eurasia Group, was blunt when talking to DW News and CNN last week. He said that "it's a proxy war and NATO is not fighting it directly: We're fighting it through Ukraine." But this fact, though stated by many foreign policy experts, has not yet been confirmed by EU or US officials.
Not surprisingly, European Council President Charles Michel and European Commission President Ursula von der Leyen were asked at a press conference on Tuesday after the signing of a 14-point EU-NATO cooperation deal whether the EU's strategic autonomy is "dead".
The EU certainly did not exercise strategic autonomy when it buckled under US pressure — based on sheer lies — to ban Huawei from its 5G network. It is risking committing a similar mistake by not stopping the US from forcing Dutch chip equipment manufacturer ASML to ban exports to China, something that violates the sovereignty of both the EU and the Netherlands, the interests of EU businesses as well as World Trade Organization rules.
EU leaders are not going all out to defend EU interests but mimicking Washington's China-bashing policy, with von der Leyen saying on Tuesday that "we also witness China increasingly attempting to reshape the international order to its benefits".
China, as the second-largest economy and home to one-fifth of the world's population, wants to improve the global order and governance. India, South Africa and other developing countries might also be thinking the same thing because the developing world is vastly underrepresented in the global system.
That must be the thinking of the EU, too, when years ago it put forward its concept of strategic autonomy, something that it seems to have lost these days.
The author is chief of China Daily EU Bureau based in Brussels.
chenweihua@chinadaily.com.cn
Most Viewed in 24 Hours
China Views