Germany approves sending Leopard tanks to Ukraine
Xinhua | Updated: 2023-01-25 18:57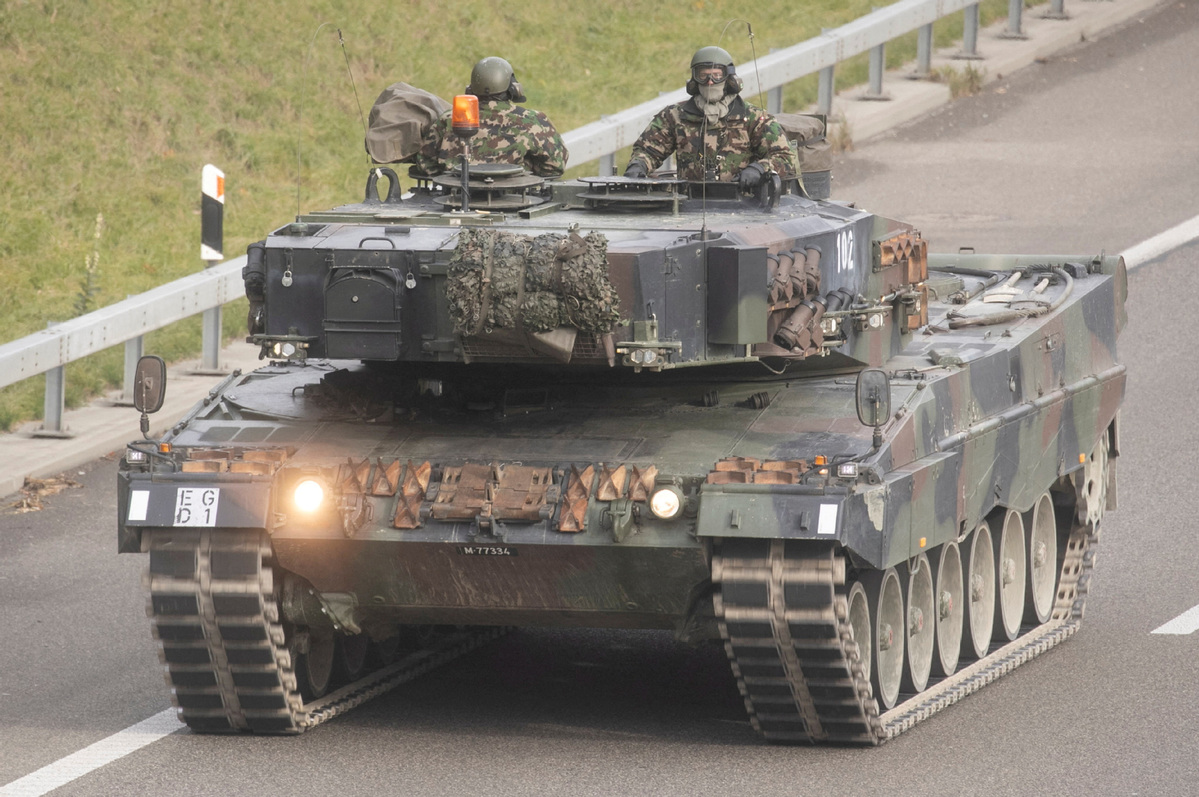 BERLIN - The German government has decided to provide Ukraine with 14 Leopard 2A6 battle tanks from its own Bundeswehr stocks. The aim is to "quickly assemble" two tank battalions with additional units coming from European partners, the government said on Wednesday.
"This decision follows our well-known line of supporting Ukraine to the best of our ability," Chancellor Olaf Scholz said at a government meeting in Berlin. "We are acting in a closely coordinated manner internationally."
Other members of the North Atlantic Treaty Organization (NATO) have recently put pressure on Germany to supply battle tanks to Ukraine. On Tuesday, Poland was the first country to officially request Berlin's approval to send tanks from its own stock.
As Germany will now supply Leopard tanks to Ukraine, NATO partners were also given the go-ahead to do so. Ukrainian crews are also to be provided with training on the Leopard tanks as well as logistics, ammunition and maintenance for the systems, the government said.
Shipments of Leopard tanks to Ukraine would "not bode well" for Russian-German relations and will "undoubtedly leave an unavoidable mark for the future of these relations," Kremlin Spokesman Dmitry Peskov told Russian news agency TASS on Tuesday.
Last Friday, Germany's Minister of Defense Boris Pistorius postponed the decision and instead announced further deliveries of Marder infantry fighting vehicles, Gepard anti-aircraft tanks and a Patriot surface-to-air missile system to Ukraine.
Germany's military support for Ukraine totals 3.3 billion euros ($3.6 billion), the country's Defense Ministry said last week.