Geographically apart, but same side on development
CGTN | Updated: 2023-01-26 08:54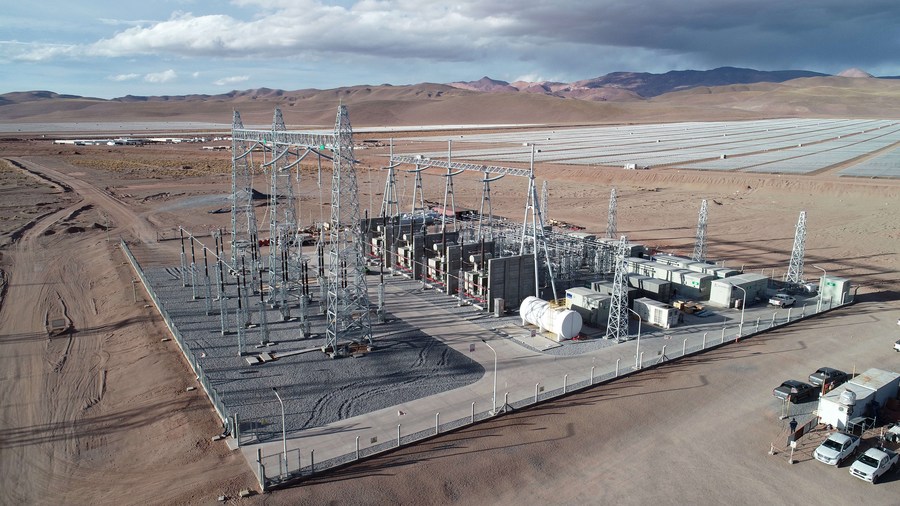 As the world has entered a new period of turbulence and transformation, win-win cooperation between China and Latin American and Caribbean (LAC) countries represents the right way forward.
"We highly value our relations with the Community of Latin American and Caribbean States (CELAC), and take CELAC as our key partner in enhancing solidarity among developing countries and furthering South-South cooperation. That is why China has been working with LAC countries to steadily strengthen the China-CELAC Forum and take the China-LAC relationship into a new era characterized by equality, mutual benefit, innovation, openness and benefits for the people", Chinese President Xi Jinping stressed at the seventh CELAC summit via video link on Wednesday.
China and LAC countries sit on the opposite sides of the globe, but the geographical distance does not stop them from intensifying exchanges. With one fifth of the world's total area and nearly one third of the global population, China and LAC states are crucial forces for world peace and stability. Their cooperation is of vital importance especially in the post-COVID era.
As the world economy is on its tightrope walk to recovery, China-LAC trade has been growing steadily. The total trade value between China and LAC countries exceeded $450 billion in 2021, and increased by 12.5 percent in the first three quarters of 2022, according to China's General Administration of Customs.
Against the backdrop of decoupling voices from some Western countries, the Belt and Road Initiative is creating new opportunities for China-LAC cooperation. Latin America is the natural extension of the 21st Century Maritime Silk Road. While the world is hungry for Latin America's minerals, oil, and food, LAC states are happy to deepen exchanges with China on infrastructure, technology, e-commerce and so forth.
China-invested Cauchari Solar Power Project, for instance, provided nearly 1,500 jobs to poverty-stricken villages in Argentina and generates an annual revenue of about 50 billion dollars for the province, according to Xinhua reports. Thanks to China's cloud technology, LAC countries can store data with greater security and less expenses. China's artificial intelligence (AI), for example, has helped Chile to protect the endangered Darwin's Fox, Xinhua reported.
As President Xi noted in his video address, an increasing number of countries in the region have engaged in high-quality Belt and Road cooperation with China, supported and participated in the Global Development Initiative and the Global Security Initiative, and are working with China in building a China-LAC community with a shared future.
In the post-COVID era, regional integration is the right way forward. At CELAC summit, a common currency was top on agenda. South America's two biggest economies – Brazil and Argentina – were inviting other LAC nations to join the plan. If the currency is successfully introduced, the move could eventually create the world's second largest currency bloc – a milestone in Latin America's way for trade integration.
President Xi said in his Wednesday address that China always supports the regional integration process of Latin America and the Caribbean, stressing that CELAC has played an important role in safeguarding regional peace, promoting common development and advancing regional integration. As important members of the developing world, LAC countries have been playing an active role in global governance.
Undeniably, the world is facing difficult economic conditions in the post-COVID era and some LAC countries are struggling with tricky domestic politics, making steps toward regional integration even thornier. But this doesn't mean regional integration is not the right way forward. As President Xi noted, "We can only tackle the challenges and tide over this trying time through greater solidarity and closer cooperation," the new period of turbulence and transformation calls for intensifying cooperation between not just China and LAC countries, but also nations across the region. This is the prerequisite to common development and prosperity.