Hard work highlighted to achieve recovery
Share - WeChat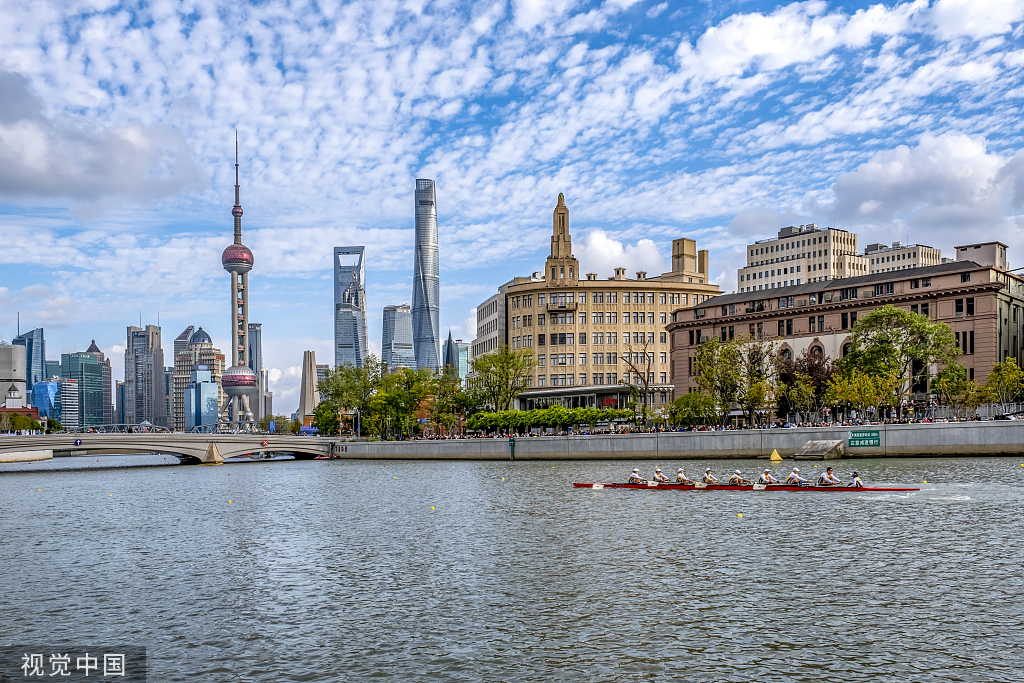 China's top leadership has struck an upbeat note while stressing the need for hard work this year to advance economic recovery and improve the public's well-being, with economists and international organizations sharing confidence in the nation's growth this year.
In remarks made on several occasions before the Spring Festival, President Xi Jinping called on the nation to firm up its confidence and work hard for a brighter future in 2023, as the nation embarks on its path to modernization following the 20th National Congress of the Communist Party of China.
"The Chinese economy enjoys strong resilience, tremendous potential and great vitality," he said in a speech to ring in 2023 on Dec 31."The fundamentals sustaining its long-term growth have remained strong. As long as we stay confident and strive for progress while maintaining stability, we will realize the goals we have set."
Xi pledged to deepen reform and opening-up, work toward better performance of the economy and keep improving the living standards of the people, while addressing a reception in Beijing on Jan 20.
"With firm confidence and commitment to hard work, we will surely attain a sound beginning for our new journey," he said.
Senior officials and analysts have recently expressed similar upbeat sentiments for China's economy, which grew 3 percent year-on-year in 2022 despite geopolitical tensions, recurring COVID-19 outbreaks and rising global downside risks.
"If we work hard enough, we are confident that growth will most likely return to its normal trend, and the Chinese economy will see a significant improvement in 2023," Vice-Premier Liu He said in a speech at the World Economic Forum's annual meeting in Davos, Switzerland, on Jan 17.
"A noticeable increase of imports, more investment by companies, and consumption returning back to normal can be expected."
China's COVID-19 infections are on a sharp downtrend nationwide after cases peaked around Dec 22, with the number of deaths in hospitals also declining significantly, the Chinese Center for Disease Control and Prevention said on Wednesday.
Wang Huiyao, president of the Center for China and Globalization, a Beijing-based think tank, said the restoration of confidence in the nation's economic growth is vital for the world's second-largest economy in the post-pandemic era.
The nation's top leadership has extended very positive signals to dispel unnecessary concerns, including pledging unwavering support to the private sector and a commitment to expand opening up, he said.
"While the optimization of COVID-19 policies has invigorated the market, the nation's solid economic fundamentals and its ever-growing market size remained the source of these bullish sentiments," he said.
The positive signals conveyed at the start of the new year will serve to bolster market confidence, help the nation further unleash its growth potential and attract further foreign investment, he said.
The reason why the top leadership has emphasized hard work is that it is the only way leading to prosperity for the nation, he added.
With a full reopening in place, hard work is a must to win new orders, attract new investment and improve living standards, he said.
Ma Liang, a professor of public administration at Renmin University of China, said the lingering pandemic over the past three years weakened the level of confidence for businesses, and consumer spending was also affected.
"The whole of society needs a confidence boost to accelerate the reopening and bring everything back to a normal track at an earlier date," Ma said.
He highlighted the necessity to stabilize expectations and ensure the consistency of policies to further lift confidence in various sectors.
A report released by the United Nations on Wednesday projected that China's economic growth will accelerate to 4.8 percent in 2023, while global growth is projected to decelerate from an estimated 3 percent in 2022 to 1.9 percent this year.
Louis Kuijs, chief economist for the Asia-Pacific at S&P Global Ratings, wrote in a recent research note that the Chinese economy remains on track for 4.8 percent GDP growth in 2023, with the optimizing of COVID-19 policies expected to bring forward the recovery of domestic demand, especially in terms of private consumption.
"We now expect a pickup in quarter-on-quarter growth from the first quarter onwards," Kuijs wrote, adding that consumption should be the biggest driver of China's growth in 2023.