Rescuers press on after cargo ship sinks off Japan
By WANG XU | China Daily | Updated: 2023-01-28 07:49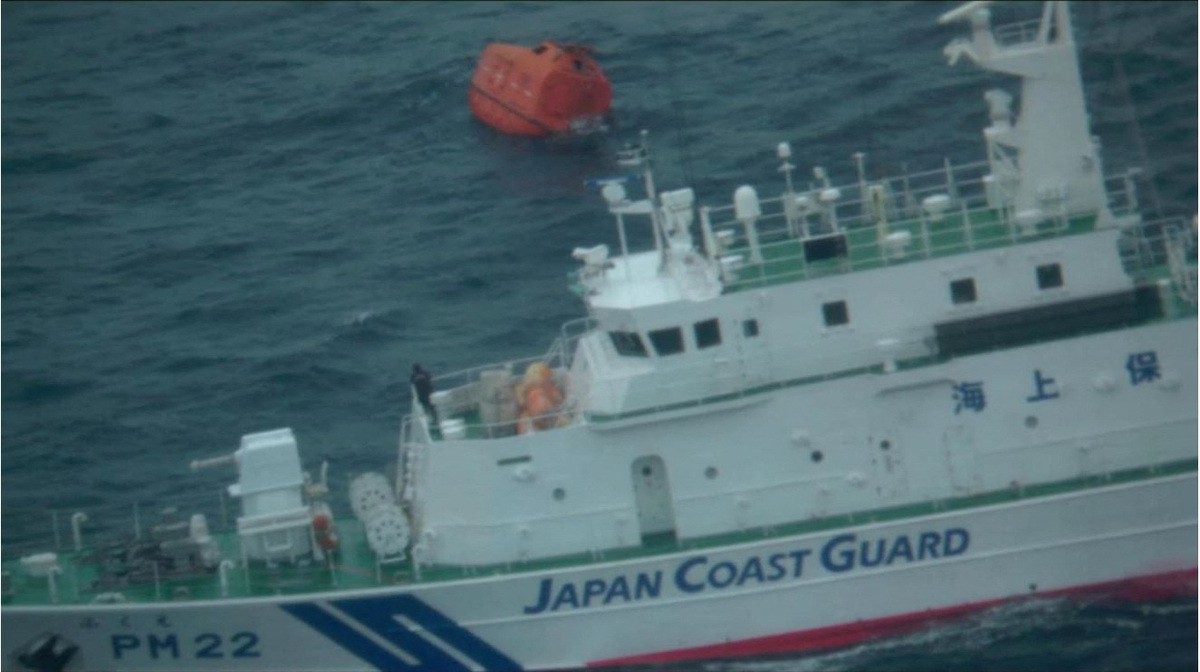 Four crew members from China and one from Myanmar remain in a stable condition after their Hong Kong-registered cargo ship capsized, as the search for more survivors continues, the Chinese Consulate-General in Fukuoka said on Friday.
According to the consulate-general in the Japanese city, eight of the people that were aboard the vessel Jintian - six Chinese and two from Myanmar - have been confirmed to have died. Nine others are missing.
"We express our deepest condolences to the unfortunate victims," said Cheng Yan, the Chinese deputy consul-general in Fukuoka.
Cheng told China Daily that a working group formed for the matter will spare no effort to help the rescued Chinese crew members return home safely and that the consulate-general has asked the Japanese authorities to continue searching for the missing sailors.
On Thursday, officials from the consulates-general in Fukuoka and Nagasaki visited the survivors, conveying a message from China's Ambassador to Japan Kong Xuanyou and sending them clothing, food, drinks and other necessities.
Involved in the search are ships and aircraft from Japan's coast guard and military, South Korea's coast guard, and private ships.
According to Japan's coast guard, the Jintian, which had a crew of 22, sent a distress signal from a position around 110 kilometers west of Japan's remote Danjo Islands late on Tuesday. South Korea's Jeju coast guard said the ship's captain used a satellite phone to report - in the early hours of Wednesday - that he and the crew were would abandon the sinking ship.
There are no indications of what caused the ship to go down, but the incident came as a cold snap hit much of East Asia. Extreme winds and plunging temperatures were reported on some of the Japanese islands nearest the rescue site.
According to the MarineTraffic website, the Jintian left Port Klang in Malaysia last month and had been scheduled to arrive in Incheon, South Korea, on Wednesday.
wangxu@chinadaily.com.cn