Policies boost Huangshan's tourism
By Cheng Yu in Huangshan and Zhu Lixin in Hefei | China Daily | Updated: 2023-01-28 08:24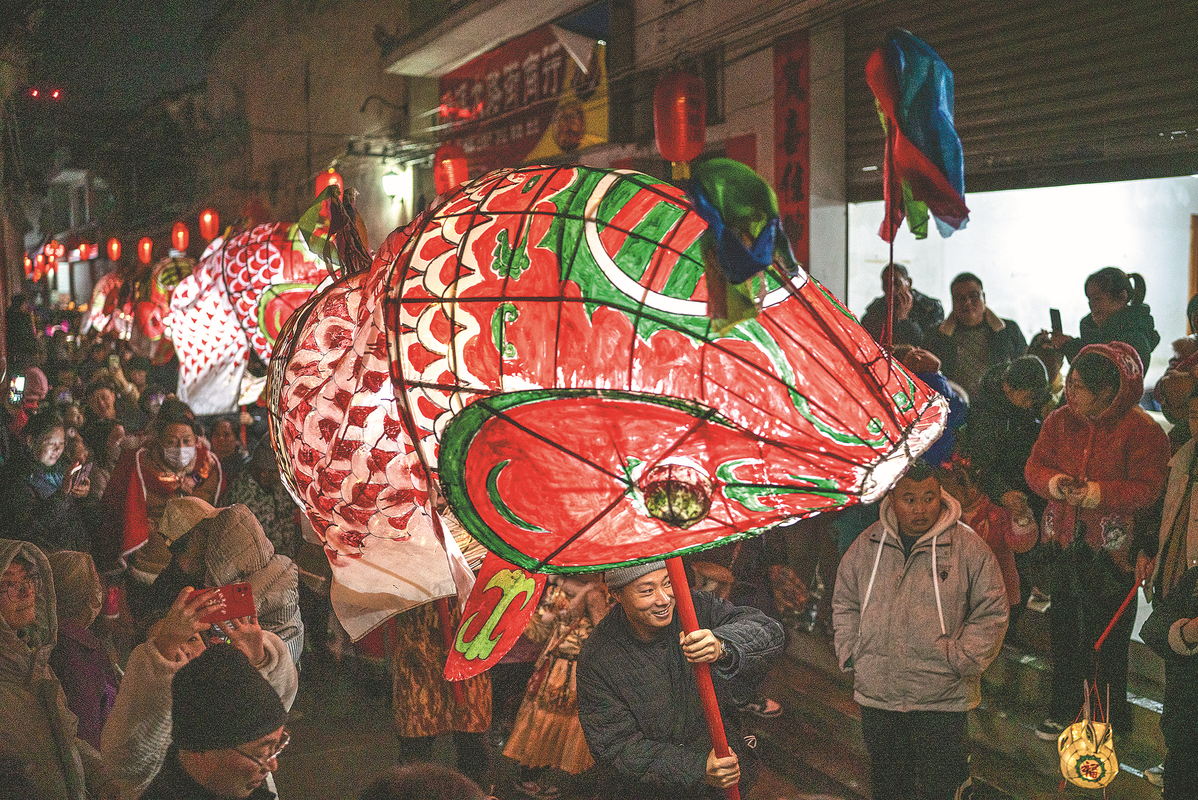 When Feng Jiapeng, a 36-year-old robotics engineer from Foshan, Guangdong province, stepped into a bed-and-breakfast called Alina's Garden in Huangshan, Anhui province, which was renovated from a Huizhou-style building from the Qing Dynasty (1644-1911), he felt secluded from the outside world and everything slowed down.
Inside the bed-and-breakfast, Armin Schober, the Austrian owner of the house who used to run a logistics company in the United Kingdom, was busy baking pizza while his wife Huang Qiong fried stewed pork with brown sauce, a traditional Chinese dish. Their four-year-old daughter Alina quickly ran to Feng and greeted him.
"We instantly fell in love with it, including the traditional architecture and family-run atmosphere. There is a personal connection that a hotel cannot offer," said Feng, who brought his family of four, including two kids, to spend four nights.
Feng is one of the families who chose to spend this year's Spring Festival holiday at Alina's Garden in Huangshan's Tachuan village, Yixian county. The 12-room homestay was fully booked from Lunar New Year's Eve on Saturday through Thursday.
"It has been the busiest Spring Festival for us over the past three years. Some of the rooms were even reserved a month ago," said Huang.
The change is a result of China's recent downgrade of COVID-19 management from Class A to Class B. Under Class B management, travelers no longer need to present health codes and negative nucleic acid test results or undergo temperature checks when entering railway stations and airports.
Boosted by the new policy, more than 570,000 tourists flooded to Huangshan, a well-known tourist city, from Saturday to Wednesday, up 108.65 percent year-on-year. It brought 28.11 million yuan ($4.14 million) to the city in ticket revenue alone, which soared 303.04 percent year-on-year.
On Tuesday, Huangshan Mountain, known worldwide for its imposing peaks and massive boulders, saw 34,385 visitors a day in mid-January, which hit the highest number since 2018.
"Huangshan's homestay, embedded with traditional Huizhou culture, has become a trendy way for urban people to take the beaten track and enjoy some peace and tranquility," said Ling Yun, Party secretary of Huangshan at a conference promoting local homestays.
"The city is ready to operate at full capacity and embrace tourists from all over the world to spend a unique holiday here," she said.
To attract more tourists, the Huangshan government has launched a package of policies. For instance, consumption vouchers totaling 2 million yuan were launched for tourists from around the world to use to deduct their consumption fees when choosing to spend their Spring Festival at the homestay in the city.
"No one would refuse to live in a house with a long history but at the same time possessing all the amenities that a hotel has," said Schober, adding that he took over the homestay without hesitation when they took a family break in Huangshan.
Born in the countryside, Schober said that the idea for him to build such a homestay is to create a fusion experience between the East and the West and bring the best of both worlds. "I am pretty confident we will receive more visitors here in Huangshan, especially foreign friends, in the future," he said.