Cities offer vouchers to help boost consumption
By ZHU WENQIAN | CHINA DAILY | Updated: 2023-03-18 06:55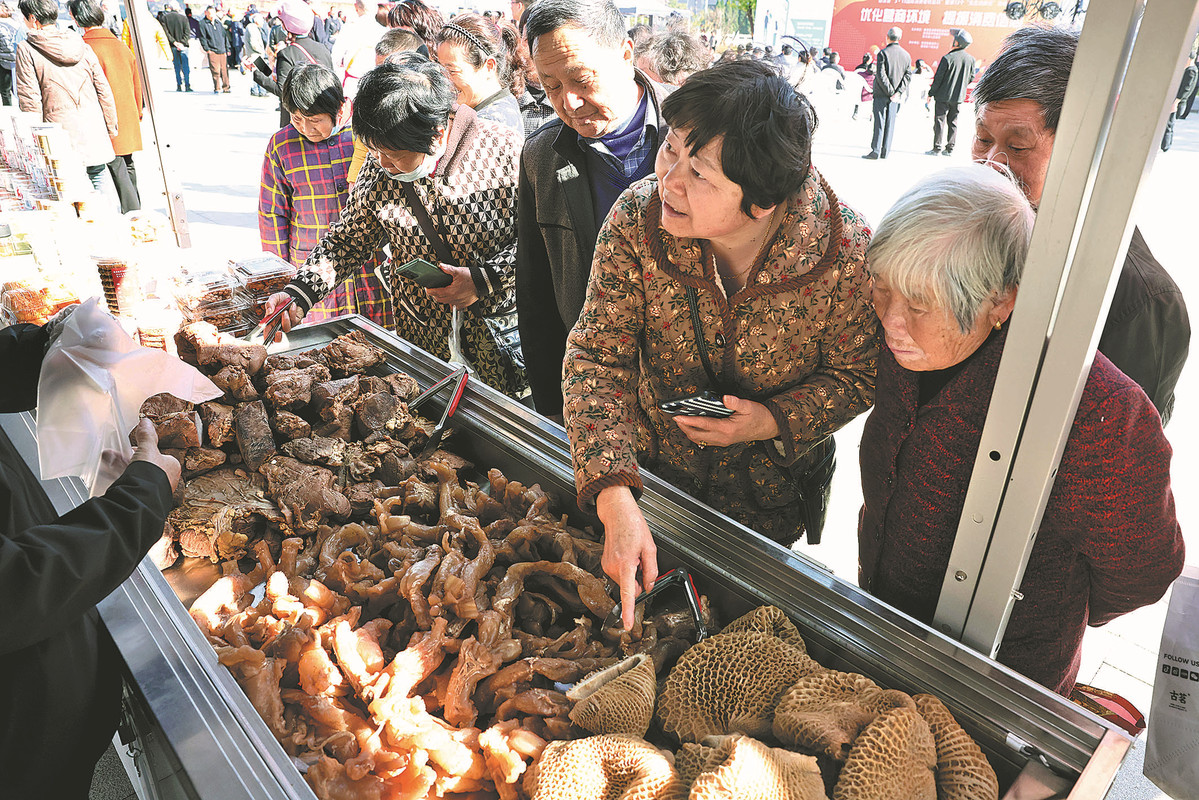 Expanding consumption has been highlighted as a priority of the government's work this year, and a group of Chinese cities have been distributing consumption vouchers to further stimulate spending, which is expected to help accelerate consumption recovery and growth, officials said.
The Ministry of Commerce has designated 2023 as the year of boosting consumption and March as national consumption promotion month, after expanding consumption was highlighted in this year's Government Work Report and prioritized by the Central Economic Work Conference late last year.
Meanwhile, Commerce Minister Wang Wentao met Hong Kong SAR Chief Executive John Lee Ka-chiu on Wednesday in Beijing. Wang said that in order to boost consumption and make greater efforts to attract and utilize foreign capital, the ministry will organize a series of events, and Hong Kong is expected to play a unique role in this.
"This year, we will help organize more than 300 promotional events to boost consumption nationwide. There will be exhibitions every month, different consumption scenarios every week, and various activities every day," Sheng Qiuping, vice-minister of commerce, said at a recent news briefing in Beijing.
Currently, China is the world's second-largest consumption market after the United States. Last year, total retail sales of consumer goods reached 44 trillion yuan ($6.4 trillion), according to the Ministry of Commerce.
Supported by its population of more than 1.4 billion, including over 400 million in the middle-income group, new formats and new models of consumption have been constantly emerging. Particularly, more than a quarter of total retail sales came from online retail, which has been driving the growth of total consumption, the ministry said.
Between March 11 and 31, Beijing is issuing consumption vouchers to local consumers from 10 am daily. The coupons, with up to 1,600 yuan distributed per person, are issued through the multiple online platforms of companies such as JD, Lenovo Group, Xiaomi Corp and Suning Commerce Group.
The vouchers can be redeemed both online and offline and used to buy products such as air conditioners, washing machines, mobile phones and laptops, according to the Beijing Commerce Bureau.
Cities such as Zhengzhou, Henan province; Dalian, Liaoning province; Ningbo, Zhejiang province; and Chengdu, Sichuan province have been distributing consumption vouchers for car purchases. Based on the prices of cars, consumers can receive consumption subsidies ranging from 1,000 yuan to 10,000 yuan.
In the first half of this year, Shandong province will issue 200 million yuan of consumption vouchers to support consumers in buying cars, including new energy vehicles.
In addition, since late February, Anji, Zhejiang province, started to issue consumption vouchers worth 2 billion yuan, and local consumers can obtain them via online travel platforms such as Trip.com Group and Fliggy, or through designed mini programs on WeChat. The vouchers can be redeemed when booking hotels and tickets at tourism sites in the region, according to the local government.
"Issuing tourism vouchers has effectively stimulated the recovery of consumption and played a significant role in driving the recovery of the tourism market," said Cheng Chaogong, a senior researcher with the research institute of Tongcheng Travel.
"Distributing consumer vouchers in different sectors has helped fuel the recovery of the supply side. This will especially provide practical and effective assistance to small and micro-sized enterprises," Cheng said.