Pinduoduo's US storefront makes big splash
By MINLU ZHANG in New York | China Daily | Updated: 2023-01-27 09:07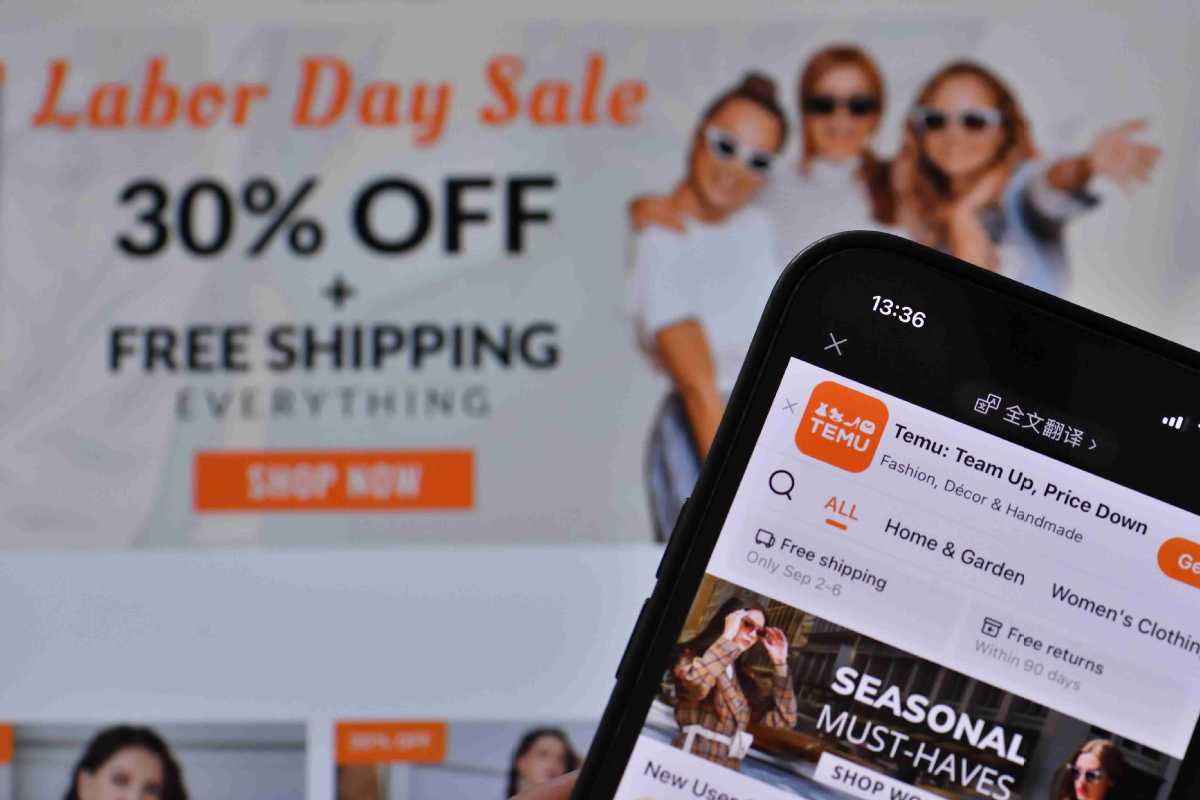 Temu offers bargain-basement prices on plethora of consumer goods
During the recently concluded holiday shopping season, the most downloaded shopping app in the United States was not Amazon, eBay or Etsy, but an online shopping platform launched about five months ago — Temu.
Temu has seen more than 16 million installs in the US since its launch in September, according to App Intelligence, and it has been the most downloaded app in all categories in the US for most of the time since November.
When you open Temu, prices seem almost too good to be true. Examples include a men's quartz watch for $3.59, a magnetic wireless charger goes for $5.49 and an eyeliner sets you back just 71 cents.
By mid-November, Temu had reached $90 million in average daily gross merchandise value, according to news website 36Kr. Temu plans to reach total sales of $30 billion in five years, an achievement that Shein, a Chinese company which created a successful business model by selling fast fashion clothing at ultralow prices, took 10 years to attain.
Boston-based Temu is a subsidiary of PDD Holdings, which is the parent company of China's e-commerce giant Pinduoduo. As the first US storefront of Pinduoduo, Temu offers deep discounts on a range of products, mostly shipped directly from factories or warehouses in China.
PDD Holdings has recorded success in selling heavily discounted products in China over the past few years, and it had a market cap of $122.65 billion as of mid-January. Given the success of Temu, its stock- listed on the Nasdaq exchange as PDD — has gained more than 32 percent in three months.
Temu can offer unbeatable low prices because the company is "fortunate to have the support of our parent company, PDD Holdings, whose global network of suppliers and logistics partners has helped us to offer US consumers a wide selection of quality products at the most competitive prices", a Temu spokesman told China Daily.
Temu can grow fast because it's "using the same playbook Pinduoduo is doing in China — having these best-selling, very low cost items on sale to attract eyeballs. They also do a lot of paid advertising and I think they're doing better quality control", Rui Ma, a tech analyst and founder of Tech Buzz China, told China Daily.
Temu is paying top dollar for marketing. It had an advertising budget of 1 billion yuan ($147.6 million) in September, and the company has reportedly earmarked more than 7 billion yuan to help push the Temu brand this year, according to Tech-Node.
Temu's strategy has gained returns especially in the recent holiday shopping season, when US customers were facing the highest inflation levels seen in a generation.
In the US, inflation peaked at 9.1 percent in 2022, marking a 40-year high. The high prices are squeezing household budgets, affecting consumer confidence and driving up the cost of living. A recent report by Morning Consult shows that 56 percent of US consumers are willing to shop less overall.
Data from Citigroup, Mastercard and Bank of America released in October showed that US consumers had cut back on buying luxury goods and accessories before the holiday shopping season.
In a recent consumer community survey made by research agency Gartner, more than 30 percent of consumers in the US said they are utilizing digital price comparisons and coupon tracking tools.
'Every day Black Friday'
Temu's "every day is Black Friday" approach and its strategy of giving free stuff and coupons to users who promote the app on social media appeared to be resonating with consumers in the US — amid inflation and recessionary fears, US consumers haven't seen prices this low for a long time.
A pair of Lenovo wireless Bluetooth earphones, one of the bestselling products on Temu, is $7.59 with no shipping fees. The delivery time is less than 10 days with free returns within 90 days. Nearly 300,000 pairs have been sold on Temu.
On Amazon, the same Lenovo Bluetooth earphones go for $14.49, nearly twice as expensive as on Temu.
Sherri White paid less than $4 for the pods.
"I love them! The sounds are clear and crisp. It is exactly as shown on the website," White wrote in a recent product review. "I did buy some similar to this make and model in the store, but it cost between $10 to $20.I'm thinking about buying a few for my family and friends as gifts even after Christmas."
During the Black Friday promotion that just passed, Temu's prices were 10 to 20 percent of those of Amazon, 36Kr said. In addition to rock-bottom prices, Temu also offers customers free shipping and full refunds if they're not satisfied.
The shopping platform's sales in November were roughly four times its sales in October, peaking during Black Friday shopping when daily sales hit $7 million in seven days, according to research company YipitData, The Wall Street Journal reported.
Some customers believe Temu's business model could pose a new challenge to US e-commerce leader Amazon's third-party marketplace and other Western online stores.
Bene Neumann bought some toys, shoes and a bathroom rug from Temu during the holiday shopping season. "I don't think Amazon has as many good toys on it. I have looked for toys like these on Amazon," he told China Daily.
In 2021, Chinese sellers account for a substantial percentage of overall vendors on Amazon. According to the e-commerce research firm Marketplace Pulse, China-based sellers represented 75 percent of new sellers on Amazon in January 2021. In 2021, 38 percent of the top-selling brands on Amazon are based in China.
Temu offers an alternative to Amazon as a path to US consumers for Chinese suppliers. Temu's business model is to remove the middleman from the equation, allowing Chinese suppliers to sell directly to US consumers and ship directly from China, instead of building a network of US warehouses.
The shopping platform has about 30,000 merchants with 300,000 to 400,000 items for sale in 24 top categories as of October, TechNode reported.
"I think Temu is coming to the US at a really good time because Amazon has spent basically the last five to seven years really educating the American public about made-in-China products," Ma said. "People are used to a certain type of quality and design, and they're okay with buying lesser-known brands."
She added that: "If you think about it, 10 years ago in the US, it was kind of weird to go online and buy a product with a brand that you can't even pronounce. But Amazon has done such a good job like educating the American public because they've brought so many of these merchants online, and people have bought it because they trust Amazon, and then they realize, oh, the product is fine."